This is how we camp out.. "Smith Style."
in front of the TV... with extended cable, running water, toilets and a fridge full of food.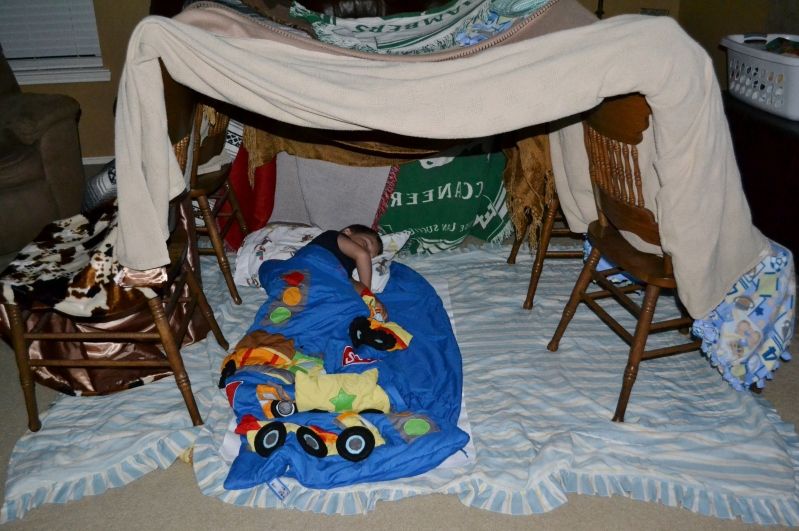 I actually have camped out before.. and so has John. We are saving up to buy a family tent and maybe one day we can actually do some camping under the stars... but for now.. this is perfect!!