The wedding for my little brother has come and gone and this weekend, we took time out to celebrate their marriage.
They did this their way....
Officially getting married on February 5, 2012.
Having a wedding on April 12, 2012.
and finally the reception on April 29, 2012.
So, if you think about it.. we have been celebrating this union for a while.. which is fine with me.. I love a good family party! However, everything has been kept private... up until now. Their official wedding was just with their preacher. Their wedding only contained their parents and siblings... but now.. the reception was to show everyone that they are officially Mr. & Mrs. Bauer!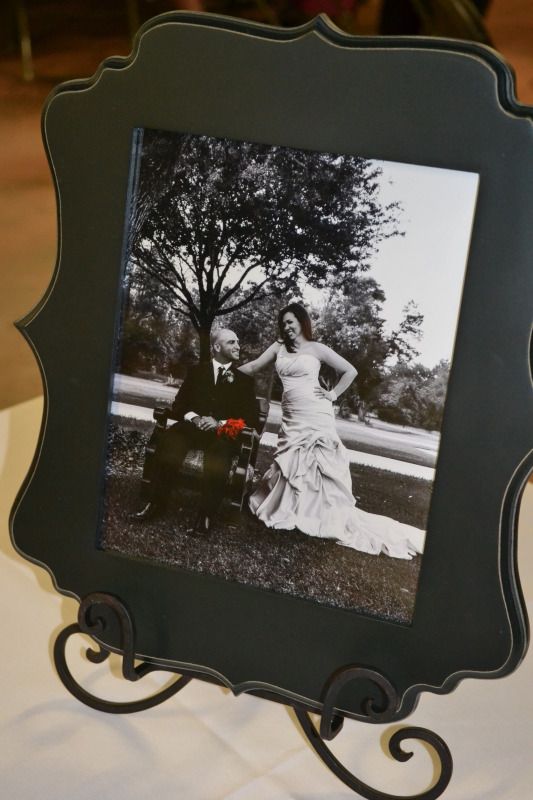 The decorations were simple, yet beautiful. I love the idea of the mason jars and the lavender colored flowers. Purple is such a pretty color, yet I never really appreciated it until now.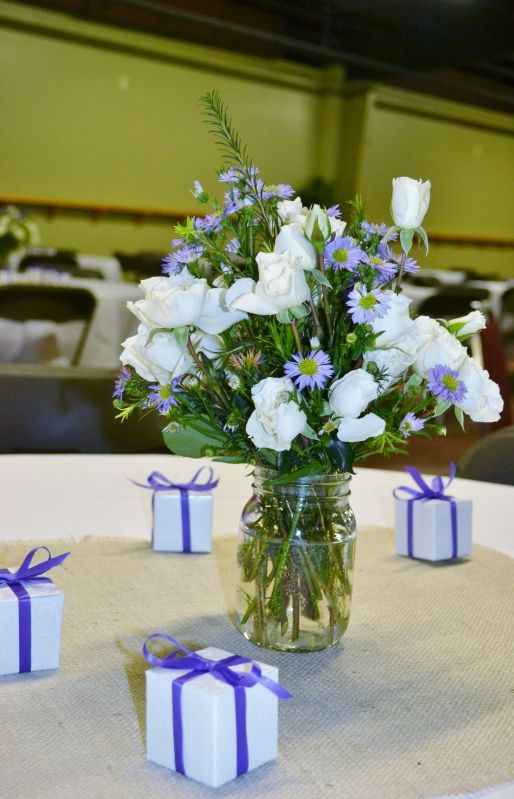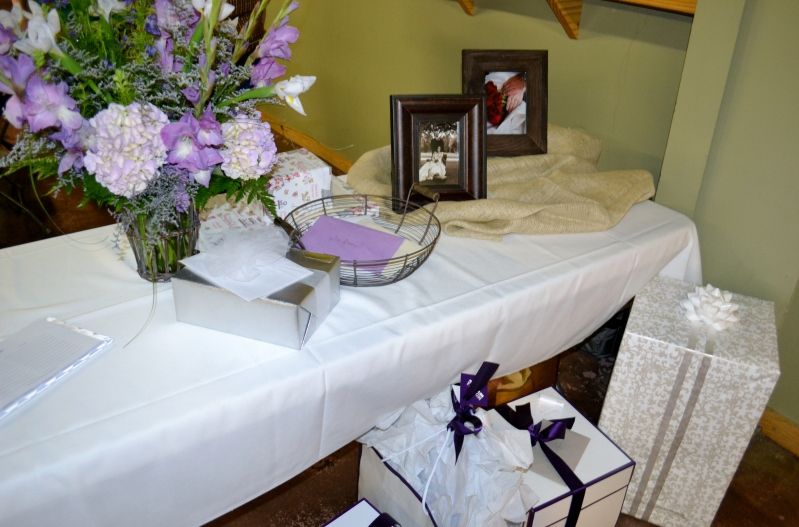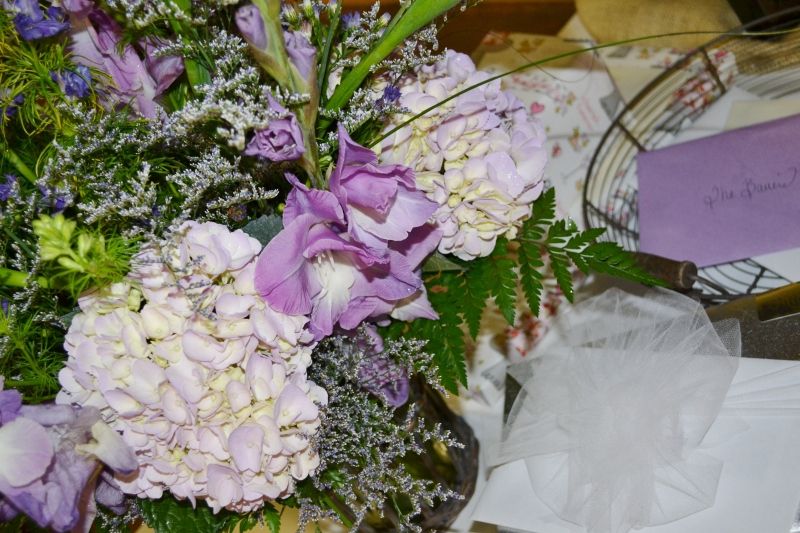 The food was great and the music was good. It was so nice to visit with friends and family. The only thing missing here was my husband, who is still at work. When the time came to dance and Joshua turned me down not once... but three times... I started feeling sorry for myself because I wanted so desperately to dance with one of my boys... but mostly with John.
The bride and groom dancing: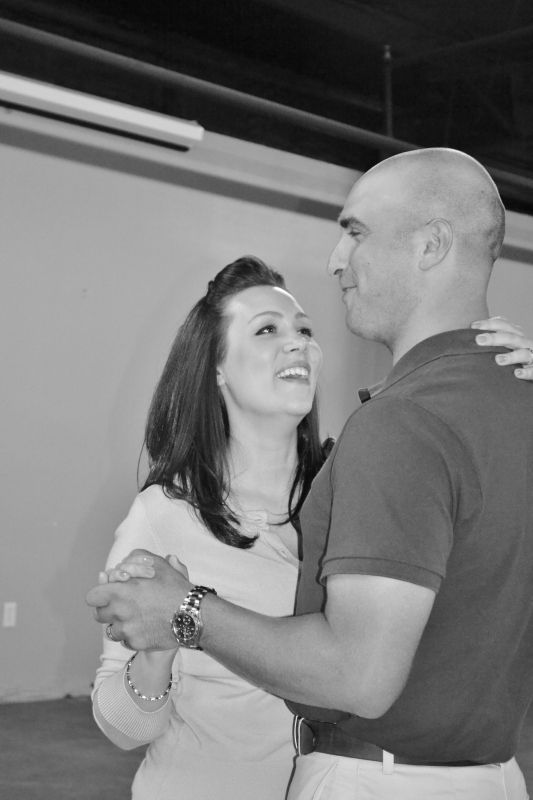 The cake was beautiful.. and very tasty...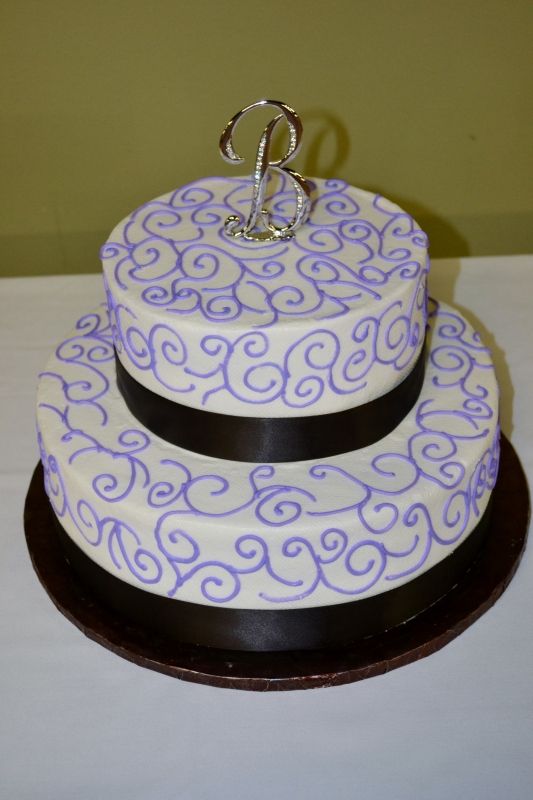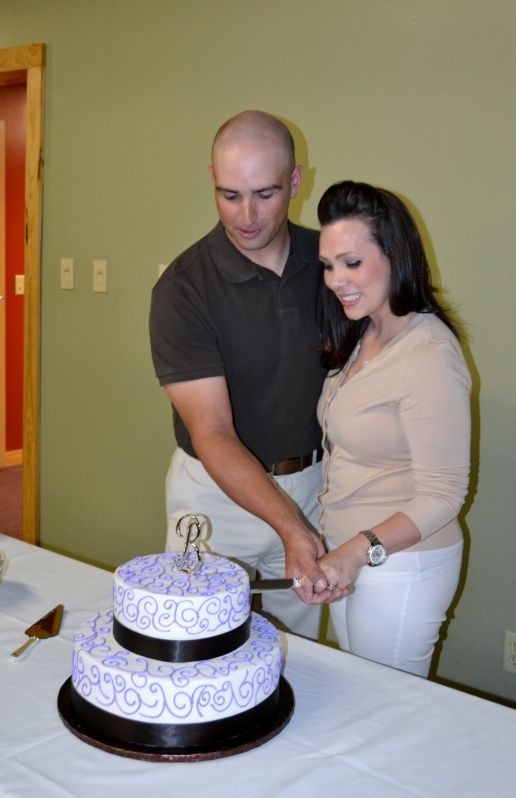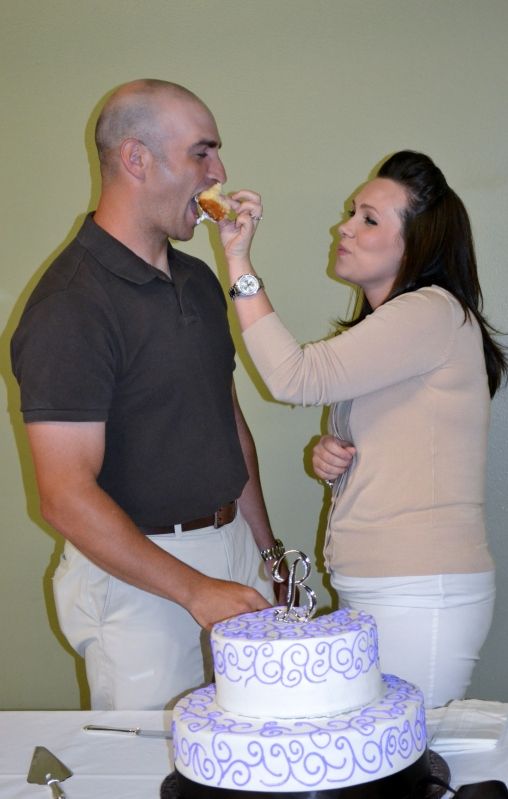 It was a wonderful celebration and I am so happy that Ryan picked Mandi to come into our lives. I have gained not only another family member, but a sister and a true friend. It makes me so happy that we took out almost a month's time to celebrate and be happy for both of them.
I think every wedding from here on out should last a month! It really gives you time to be thankful for the beautiful new relationship you are gaining.
"The best and most beautiful things in the world cannot be seen or even touched. They must be felt with the heart."