John is finally hope and we are soaking up every minute of it!! Tonight was no exception. I was in the office looking at some bills when I heard Joshua beg his daddy to read him a bedtime story.
When I was finished I walked into the living room to see this... aren't my two guys adorable?
Joshua was loving the story about dinosaurs.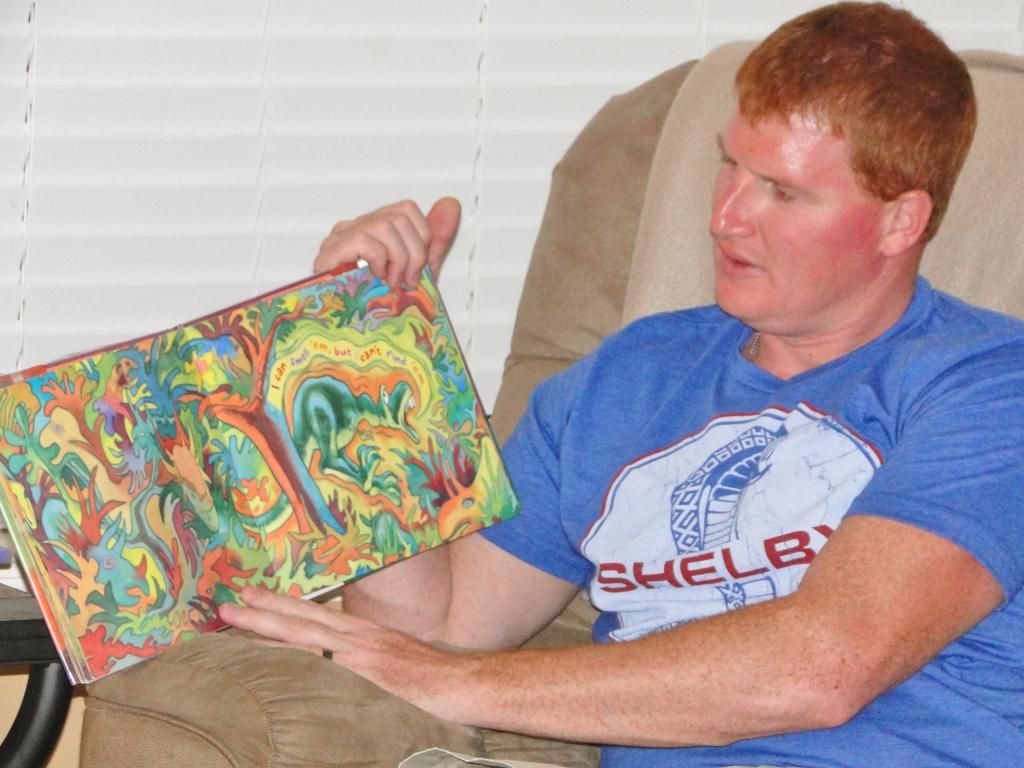 And blowing bubbles in his mouth...
ahahaha..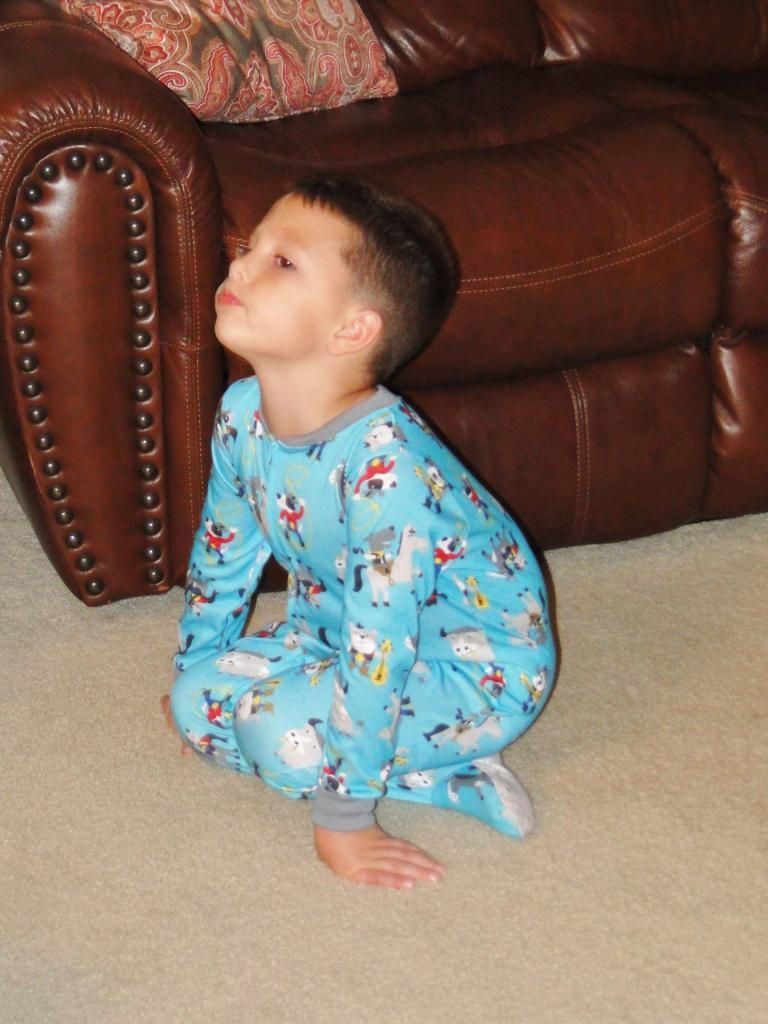 Still.. it is so nice to have John home. Just hearing his voice makes everything seem right. It makes it feel more like.. home.