Another Lowe's Project this week.. it was the fire truck.
Joshua was so excited to go, but when we got there we realized there was a new person in charge and she was terrible. She had NOTHING organized.
So we waited for 45 minutes to get our supplies.. do you know what it is like waiting 45 minutes with an 4 year old?
By the time we got our supplies... this was how he felt....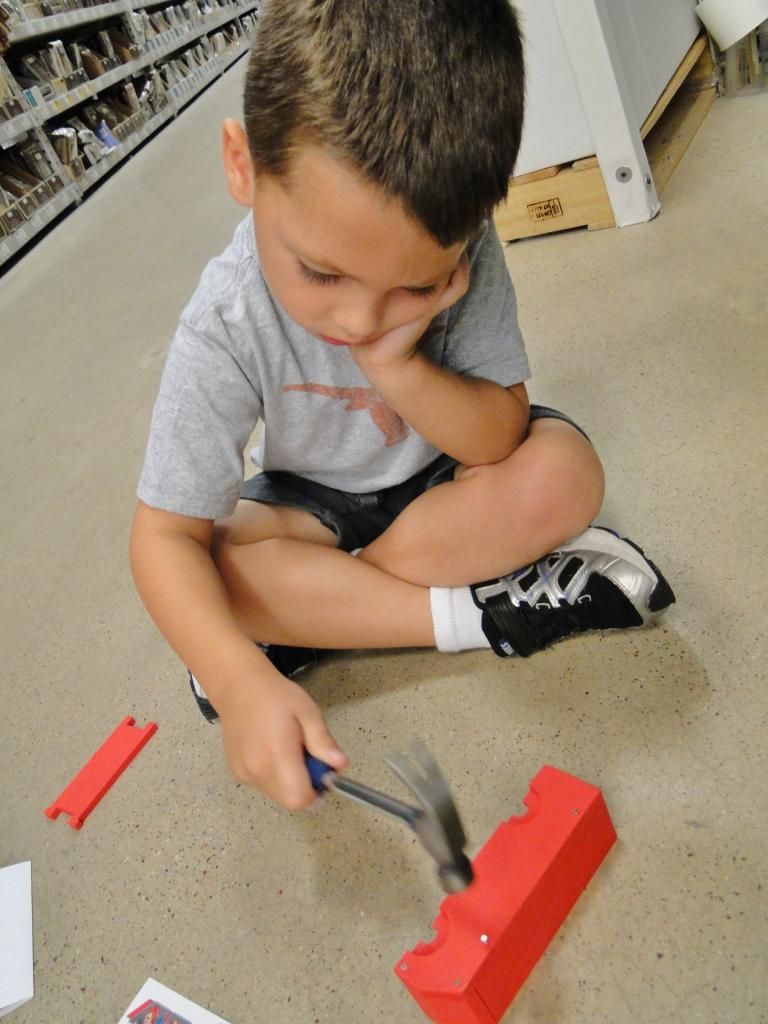 He was not interested... it took a lot of coaxing to get him to actually finish this project.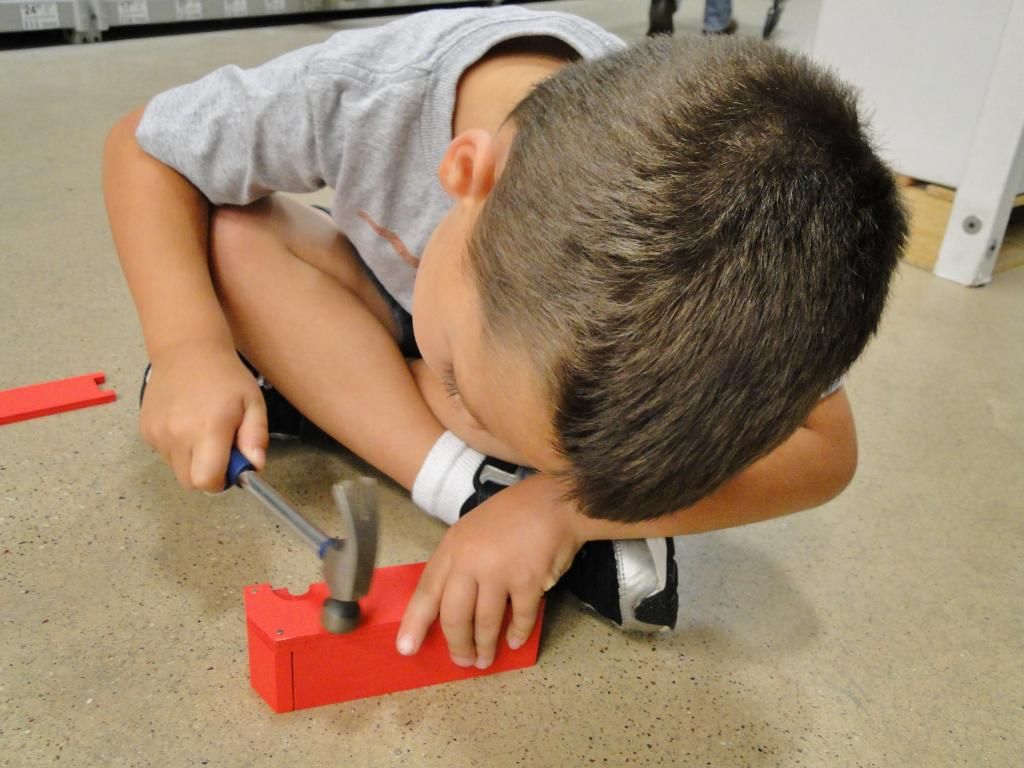 It was a really cute project though and I am so glad we decided to tough it out and finish it up because he has been playing with this truck non stop since he made it.