Today we decided to go to the park and have lunch. So, I got my cooler out, packed sandwiches, chips and fruit... and we took off. Joshua had so much fun and it was a very nice day.
A very windy day... but the wind kept it cooler than normal.
Joshua's favorite thing to do? Swing in these awesome swings!!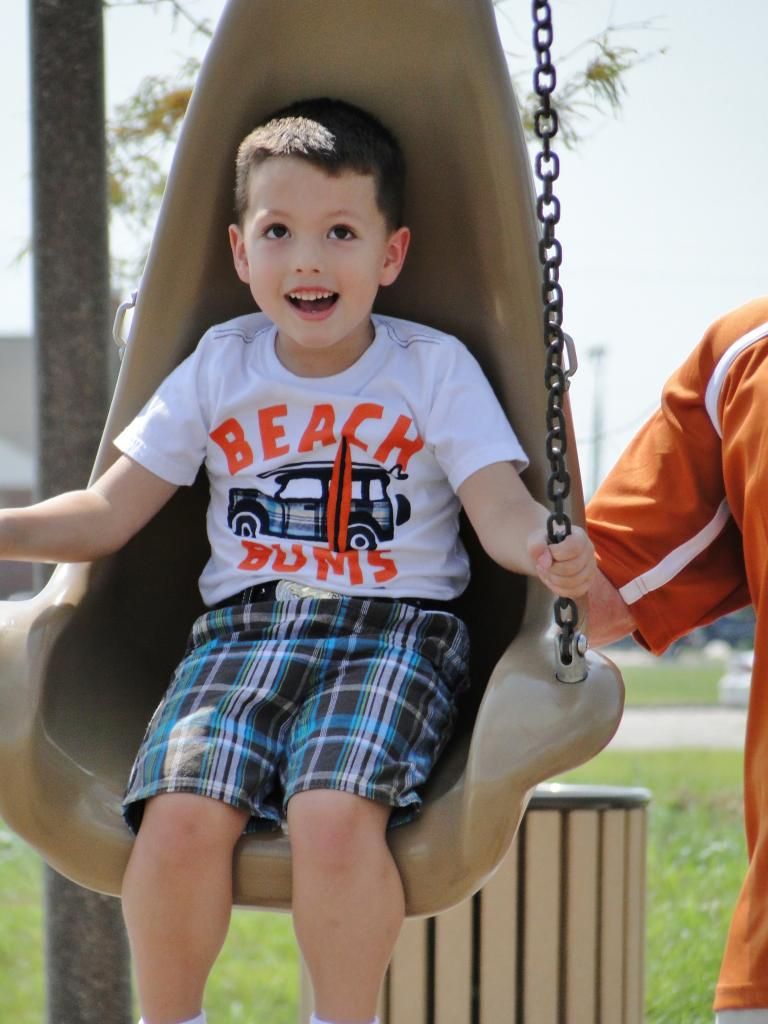 Then he pretended as if he conquered the world.. and of course in our eyes.. he does every day. He conquers our hearts and doesn't even know it. This little boy is our world.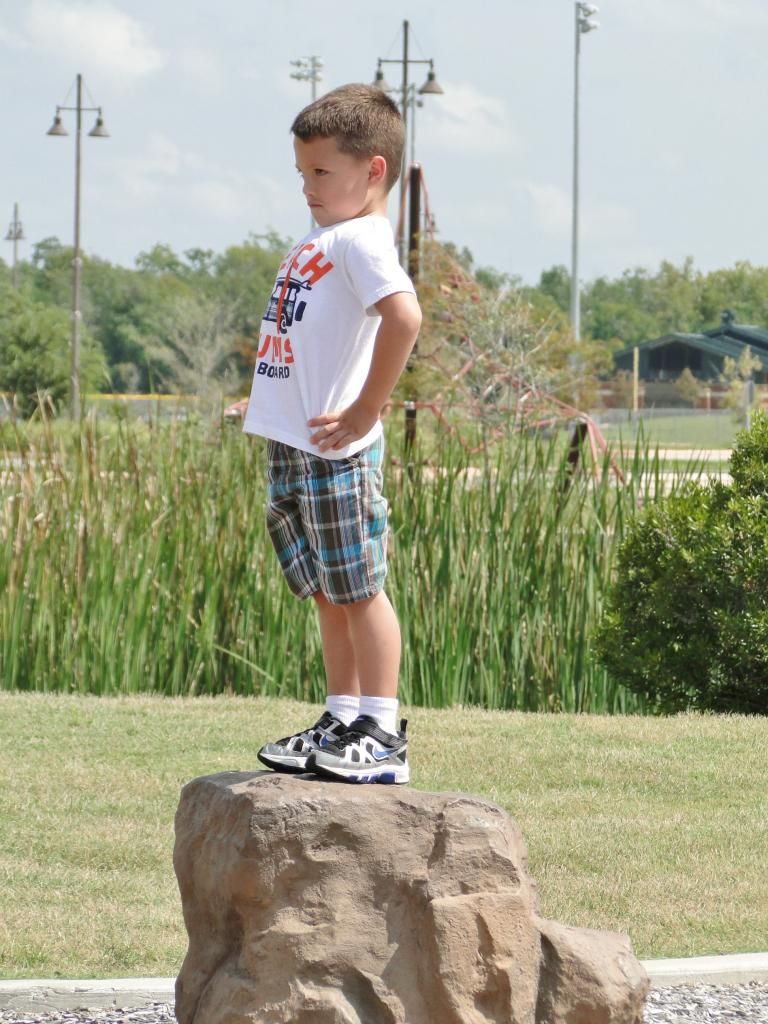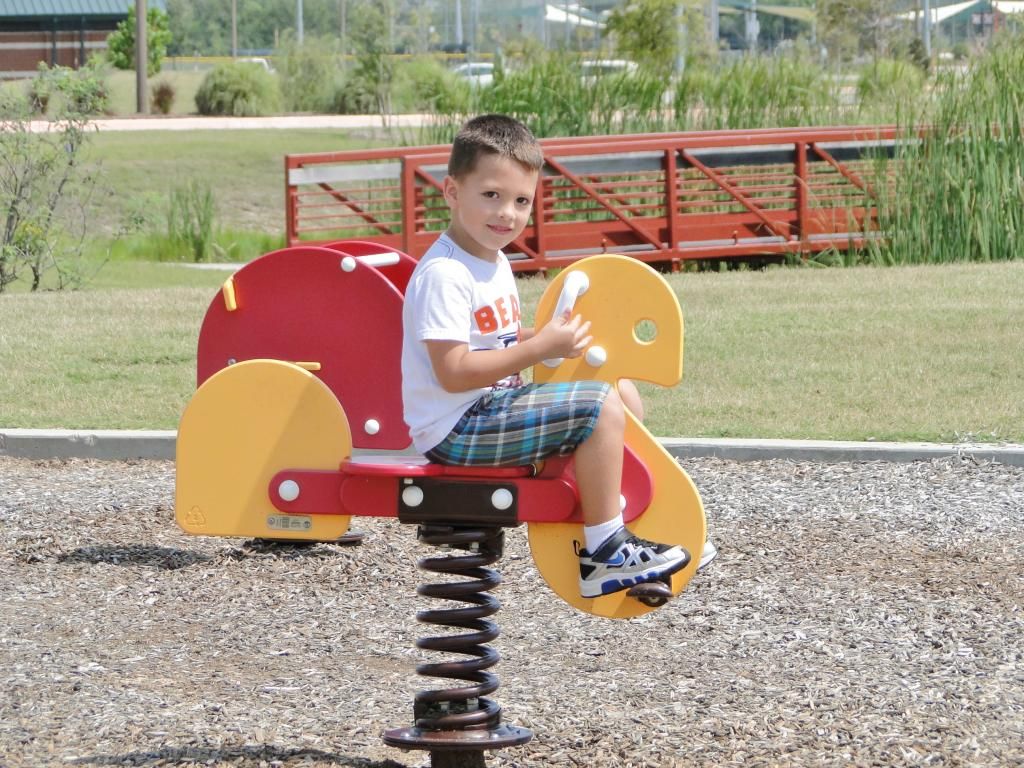 Then off to the splash pad area. I love that this park has everything you could ever want. Playgrounds for all ages.. a dinosaur dig.. picnic tables... catch and release fishing.. a skate park.... baseball fields.. seriously.... you name it.. they probably have it. We haven't really explored all of the park.. only the parts that look fun for our little one.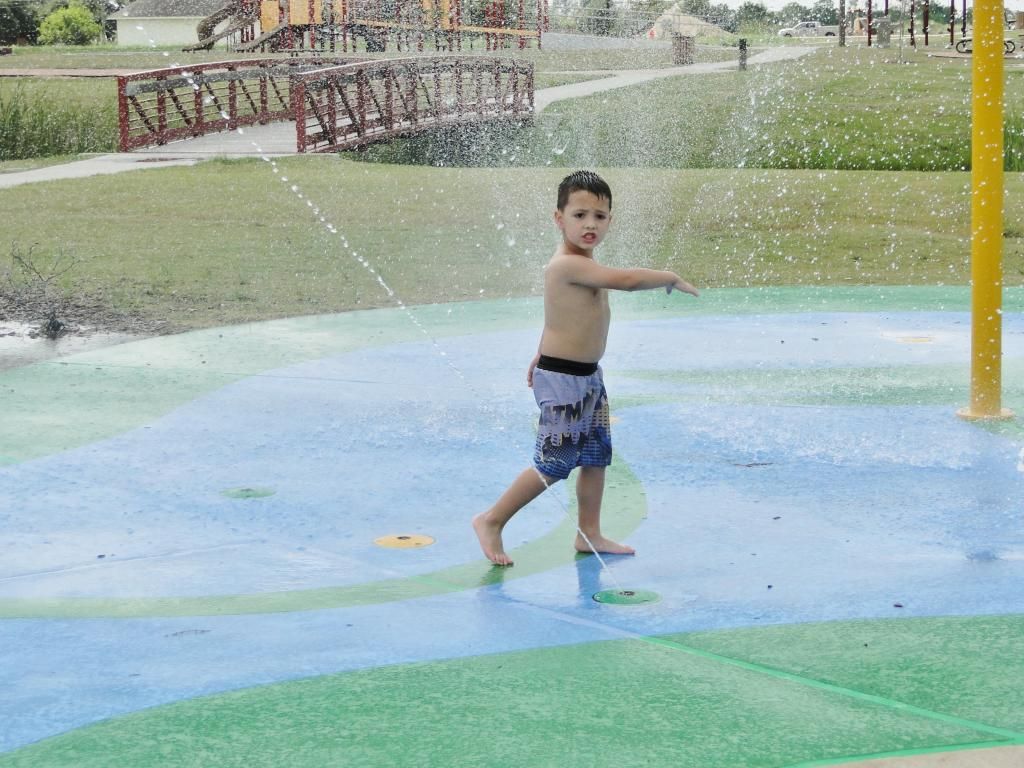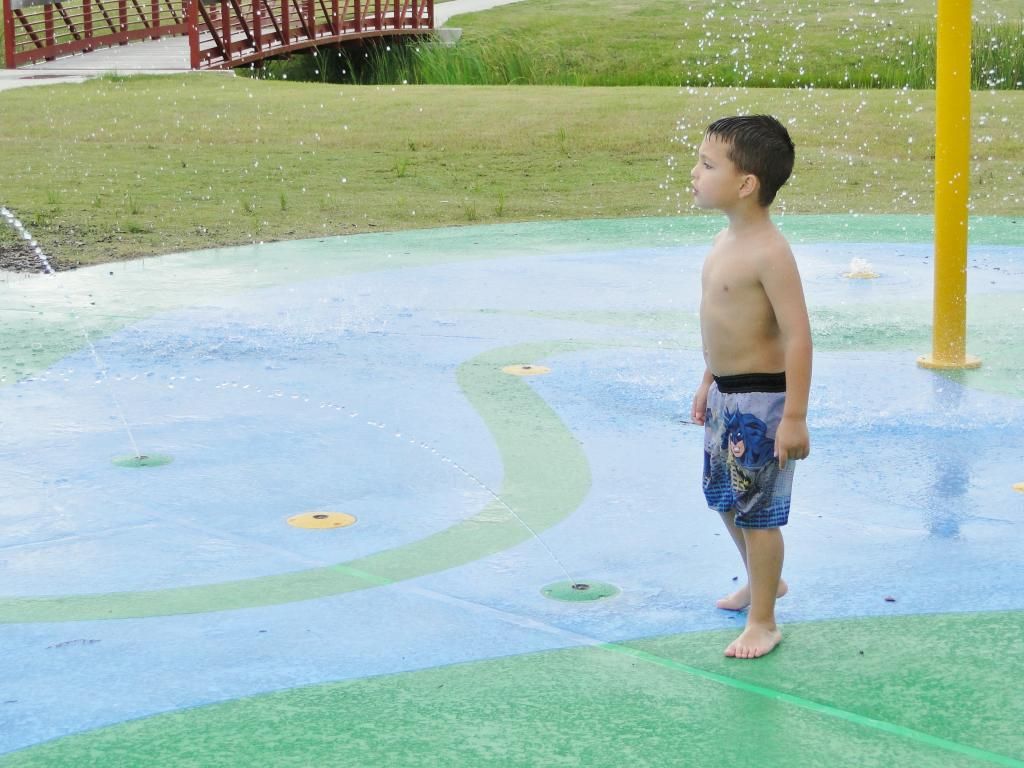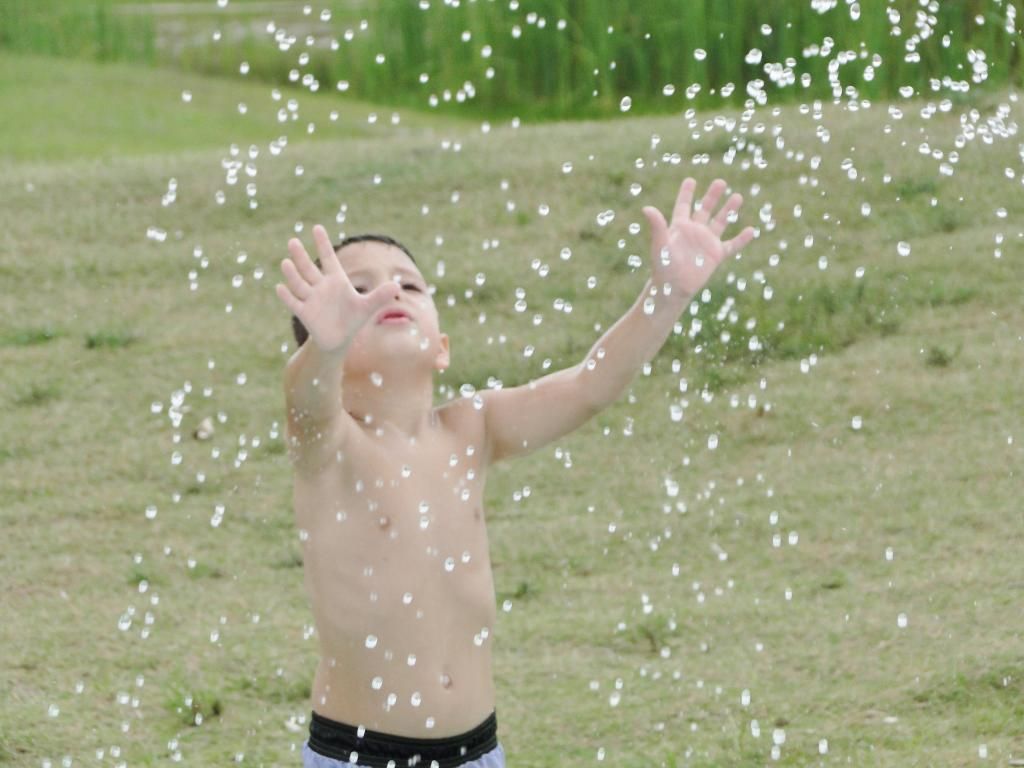 It was a great day!! We always have so much fun when we are visiting the park.