Happy Grandparents Day!!
Joshua made frames this year for both sets of grandparents and inside the frames are pictures of Joshua with that set of grandparents.
We mailed off Meema and Tetaw's because they live 4+ hours away.
However, he was able to give Granna and Papa their gift that night, and boy was he so proud of it. He was excited to watch Granna open the frame.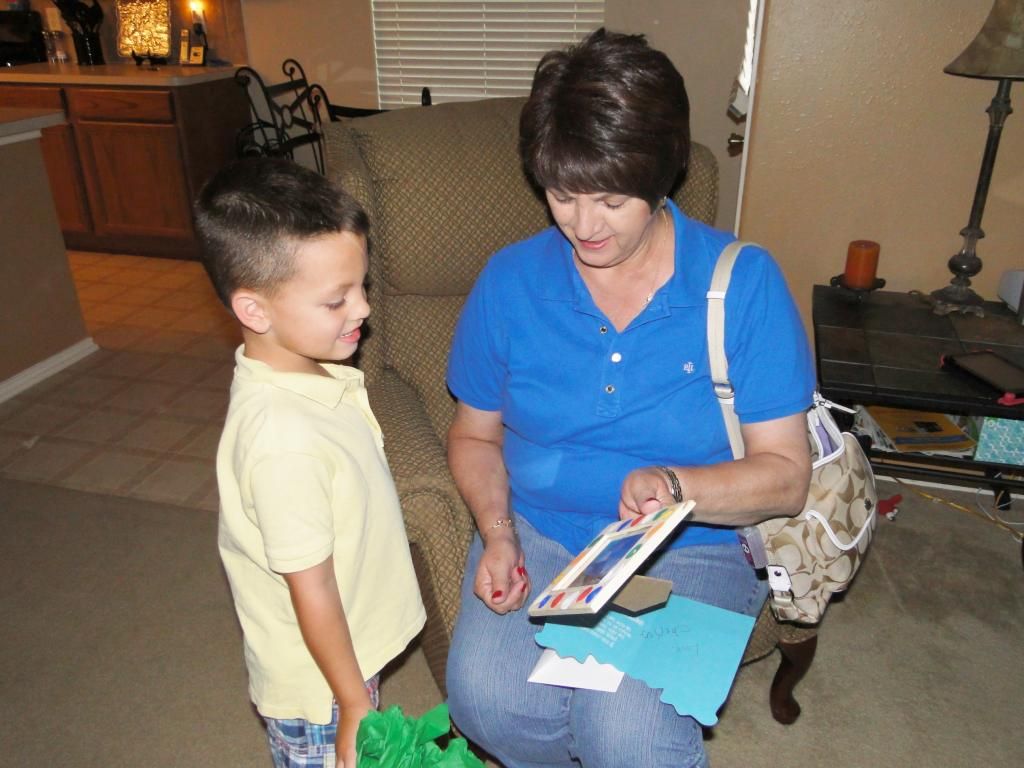 After this, we treated Granna and Papa to a night out at Texas Roadhouse.
Joshua has the best grandparents ever and I hope they all know how much we love and appreciate everything they do!
"Nobody can do for little children what grandparents do. Grandparents sort of sprinkle stardust over the lives of little children."