Woohoo!! Took me only 3.. 4 months to complete this?? There was just so much going on and I didn't have the time, but it's finally finished..
and I am in love with it...
the best part?
so is little man!!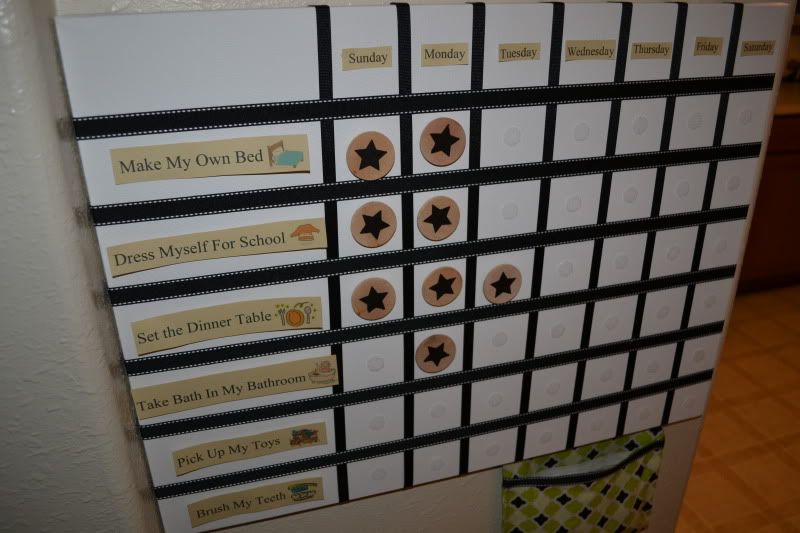 This was super easy to make and I had most of the supplies laying around. I just had to buy the wooden circles, Velcro, and fabric.
I made the grid with ribbon I had laying around. I honestly just eye balled it and glued the ribbon on the back on the canvas.
The next thing I did was grab my cricut machine and cut out the 1 inch stars.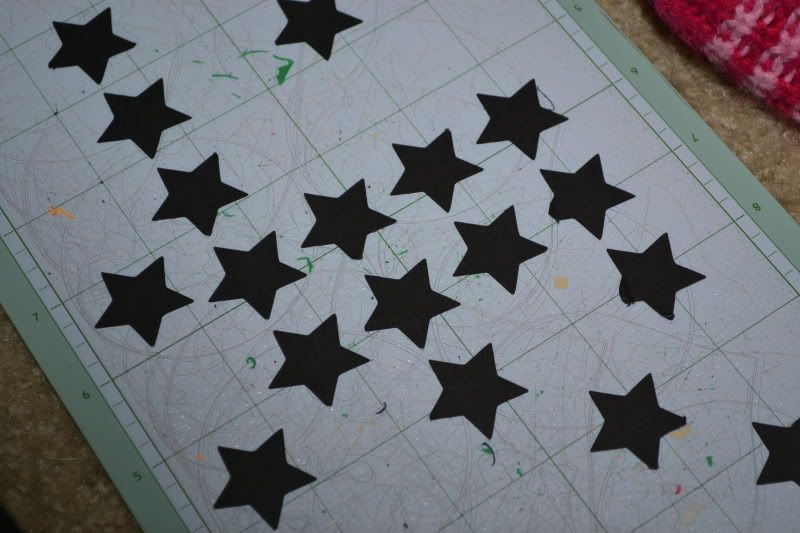 Then I mixed a little glue and water together and used a paint brush to glue the stars down to the wooden circles.
Then I put the Velcro on the grid and on the back of the wooden circles so we could be sure to keep track of Joshua's hard work.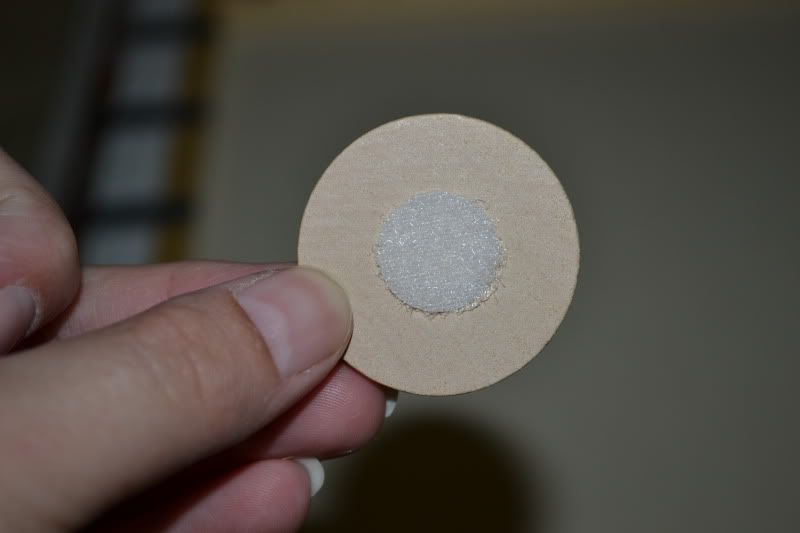 Then I needed a somewhere to keep the wooden circles, so I used some fabric and hot glued a bag together. Yes.. hot glued! I am no good at sewing and even if wanted to try it takes like a hour for me to set up and I was lazy... but the hot glued worked perfectly.... and I glued the bag onto the bottom of the canvas.
After that I printed out the days of the week and glued them on.
Then I printed out different chores and I put Velcro on the back of them so that I can change them out as needed.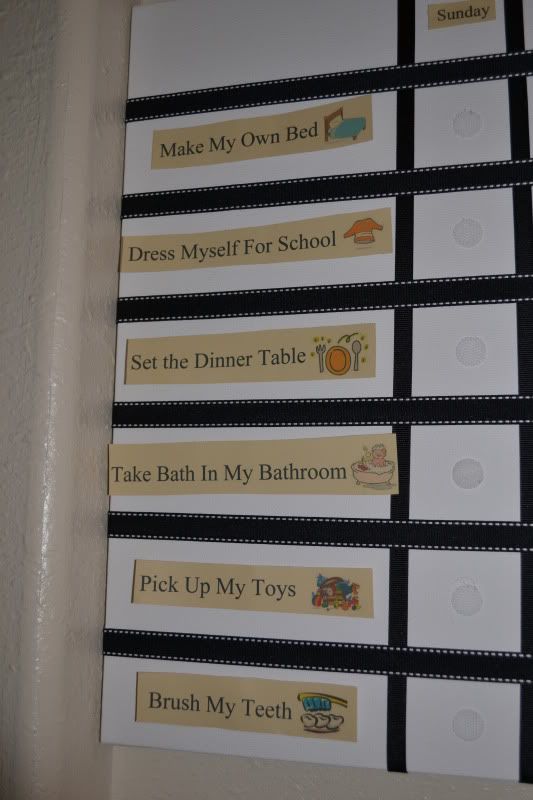 (yes it does say take a bath in MY bath. I want the master bathroom back!!)
But... look how pretty!!!!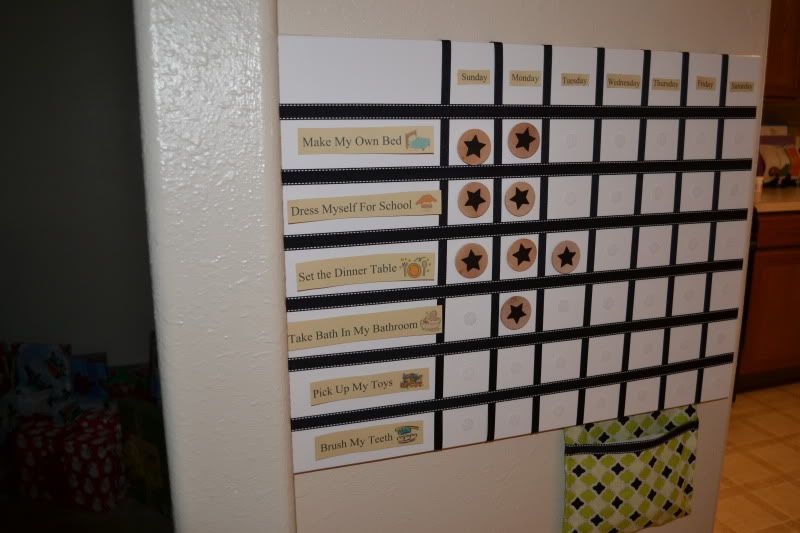 (yes, those are Christmas presents to the left... we haven't had Christmas with the in laws yet.)
So, Joshua completes all his chores and at the end of the week he gets to pick a toy from the sack.
A sack you say?? Well yes.. I made one of those too.....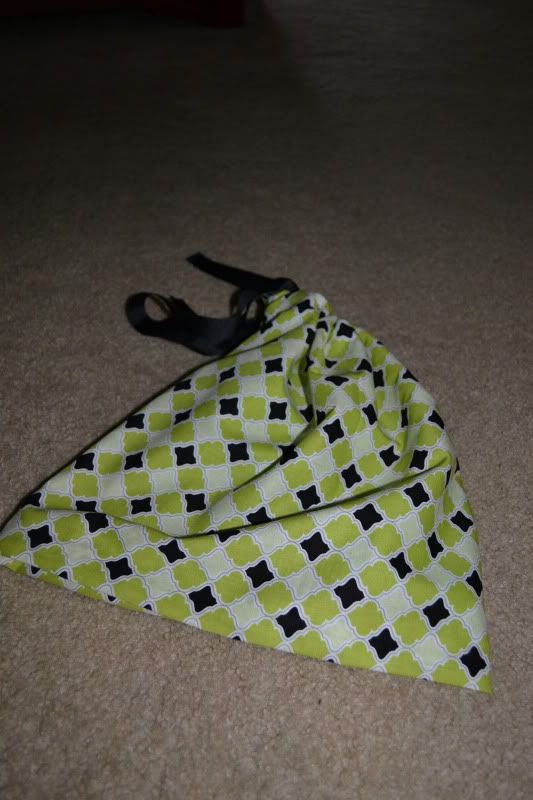 I hot glued it as well. Laid a ribbon down and folded over to make a hem. And I hemmed it with hot glue.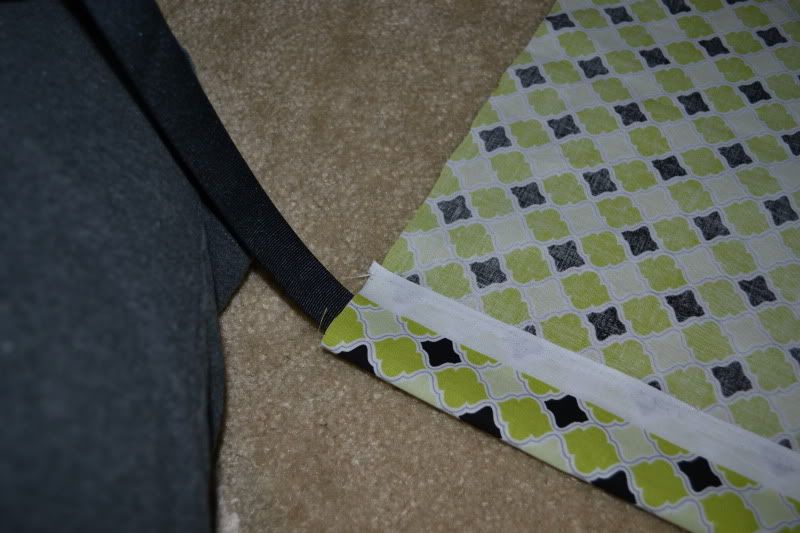 I hot glued around all the edges of the bag, just like you would do if you were sewing it.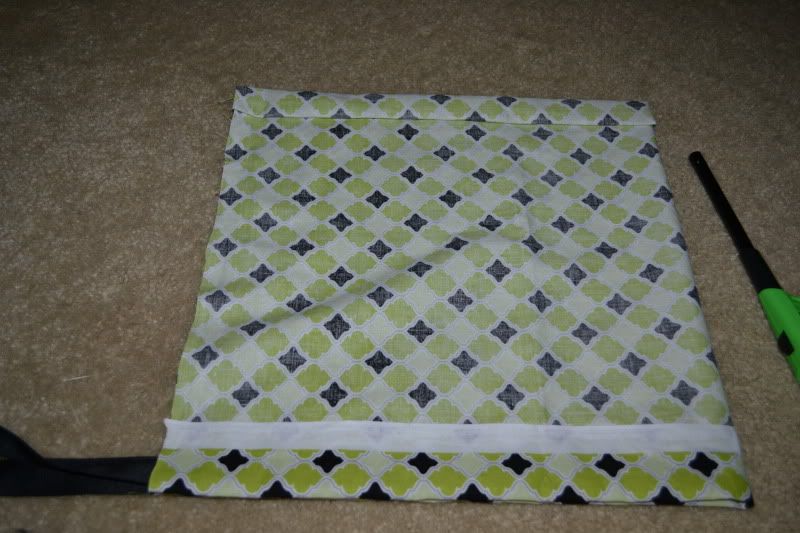 Flipped the bag inside out and.. tada!!
Just as good as if I had sewed it... actually probably better.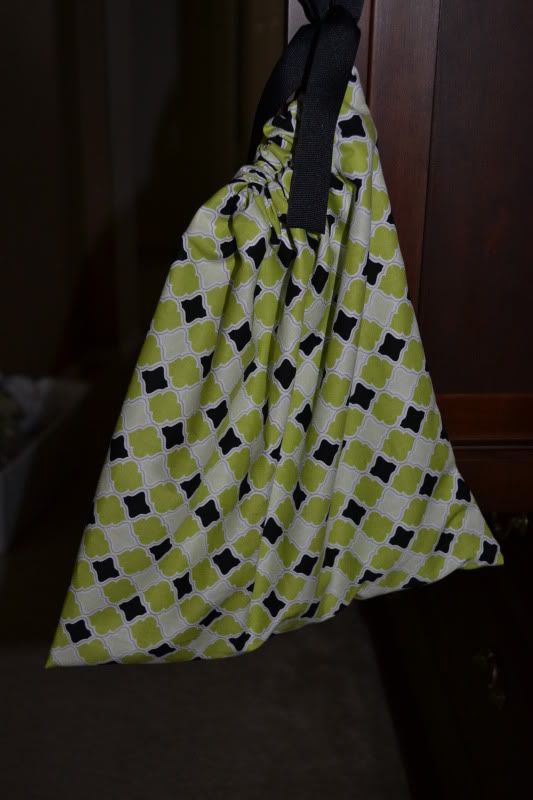 I put a few prizes in there already.. some 'trashies'.. and some Cars 2 'squeakies'.
Joshua has been so excited and doing great with his chores so far. This morning he made his bed without complaint and then ran to add a star. Then he put his clothes on and added a star. Once he brushed his teeth, he begged me to add another star, but I reminded him that we put that one up at the end of the night.
So far so great.. I am loving this chore board.
And... hopefully I will be changing the "take a bath in my bathroom" soon.