This Mama is already in spring cleaning mode.... organization city. I have so many projects for the next few months and I am super excited to get more organized...
Maybe I can finally sleep at night without thinking how terrible our hall closet looks inside.....
or open the playroom closet without being attacked by wrapping paper...
Yes.. organization is in full gear.
Today.. it was the junk drawer.
I forgot to take a picture of the before, but I did take a picture of everything setting out...
This is what I had to work with...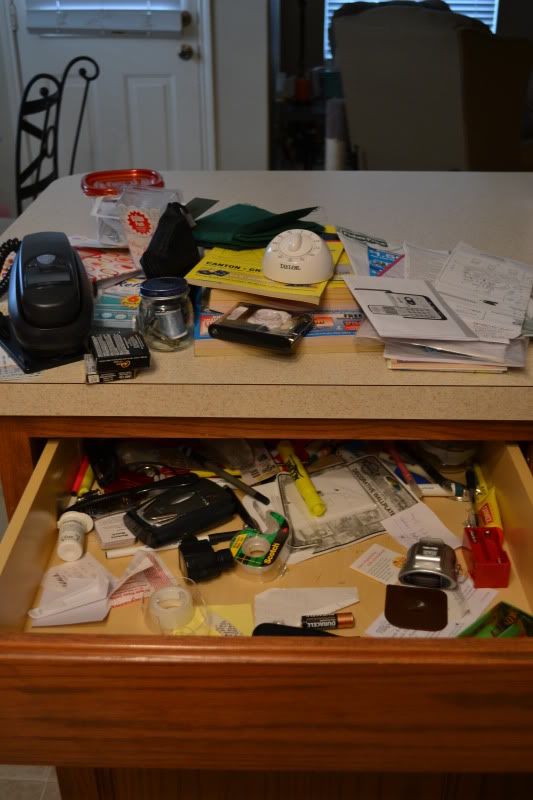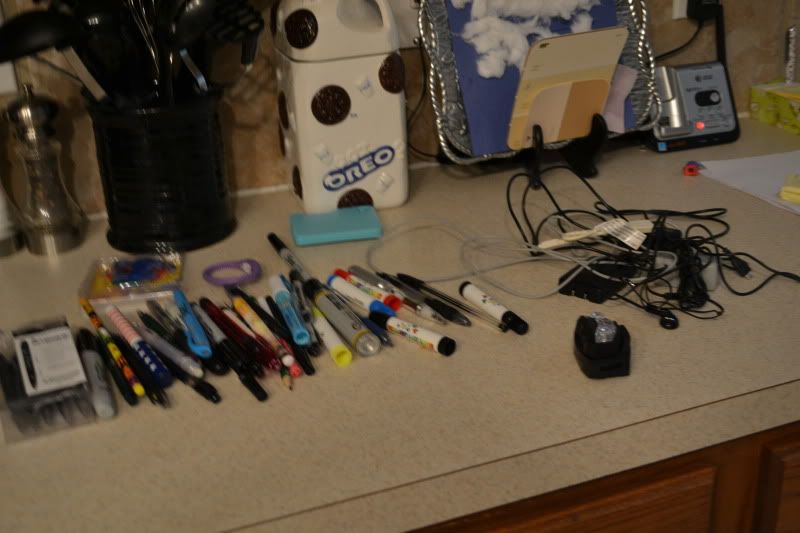 So with some dollar store baskets... I paid $1 for 3 baskets.. so this cost me $2 total..... I got this....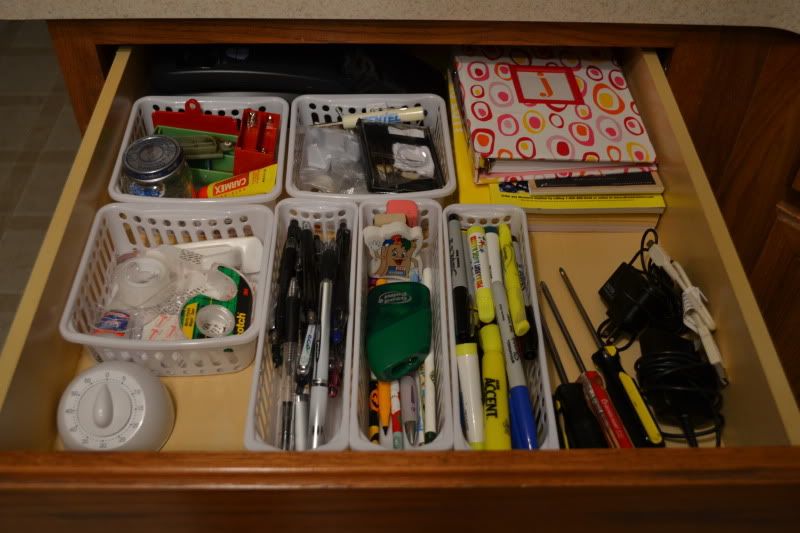 I think I am going to get a few more baskets just to get the screwdrivers and chargers organized... but its so much better and easy to find what I need.
Now I can cross Junk Drawer off my organization list!!