New Year. New possibilities.. endless dreams.
Yes, I am excited for this year more than any other year. There are so many exciting things to look forward to in the year to come. So we celebrate, like we have never celebrated before.. Welcome New Year!!
Joshua has already amazed me this year. He use to be terrified of fireworks.... terrified!! When he saw the boxes coming out of the storage, he would start freaking out and run inside the house. So, for the last three years I have been inside the house for every forth of July and New Years eve.. cuddling and consoling my little boy. Not this year though... he was totally into it.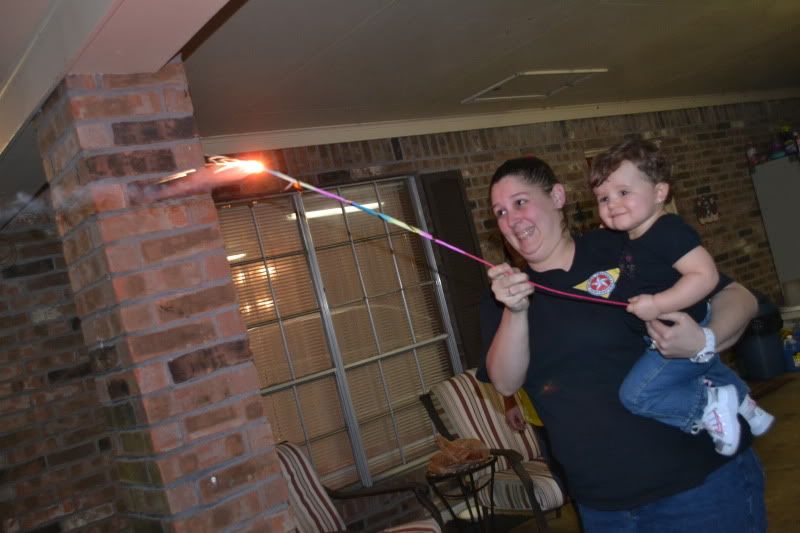 Cyan got scared after the sparklers.
When it was time for the grand finale, Joshua needed a little reassurance.. a little snuggle from Granna, but still he watched in amazement as the sky lit up and rang in the promise of new hope.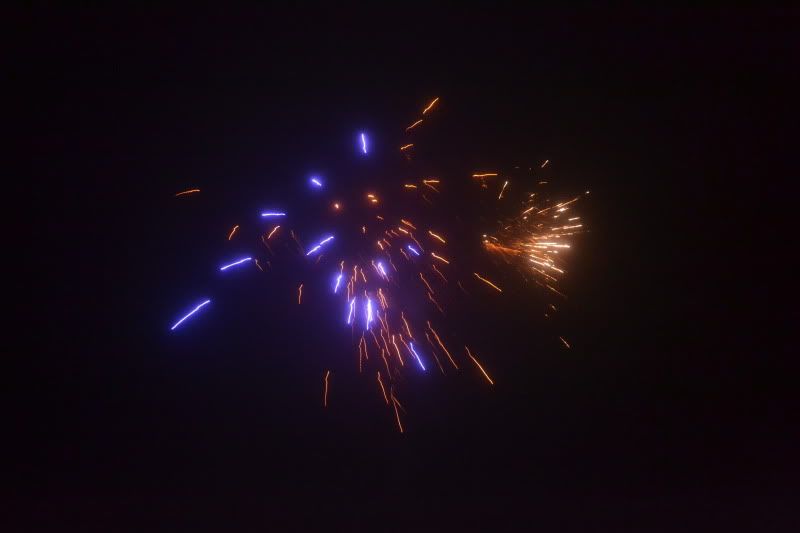 New Years day was filled with the love of family. Family that I have not seen in a while. We laughed.. a lot.. I forgot how funny my cousin Tricia is.. it was nice to spend some time with her and her kids.
Its a new year and this means everyone gets a free pass to start over. As for me? I will take that free pass!!
Lets forget the previous years and start over. Build traditions for our kids in the years to come.
We exchanged gifts in the oldest tradition of exchanging gifts that I can remember. As kids, we always spent Christmas morning with my Aunt Karen and Uncle LeRoy. It was a magical time because my brother and I had cousins to share with.... to play our new toys with. Tricia and Eric are the same age as my brother and I, so the combination was always perfect. Now that we are grown, the tradition of Christmas morning has faded, because we all have our own families now.... but it will always hold a special place in my heart.
So we celebrated the New Year with family and good food. Gumbo.. my mom's famous gumbo... seriously, you should come have some with our family sometime.. its great. It's authentic.
No peas, No cabbage, No Ham.. just gumbo.
In the words of my mother.. "I ate all those traditional foods for good luck last year... and I lost a boob!"
So this year, we aren't relying on luck. We will rely on family, prayers and the destiny of our Lord.
But I know in my heart, its going to be a good good year!!