For Valentine's Day, Joshua got a do it yourself bird house from Granna and Papa. He was in creative heaven. He loves to color and paint, so this was right up his alley and he could not wait to get home and paint.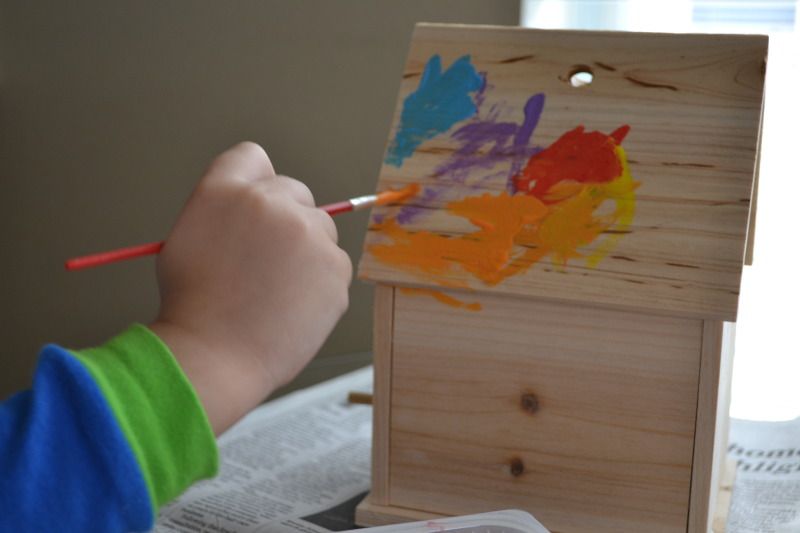 He spent almost a hour painting the house.. took a break.. and then spent another hour painting.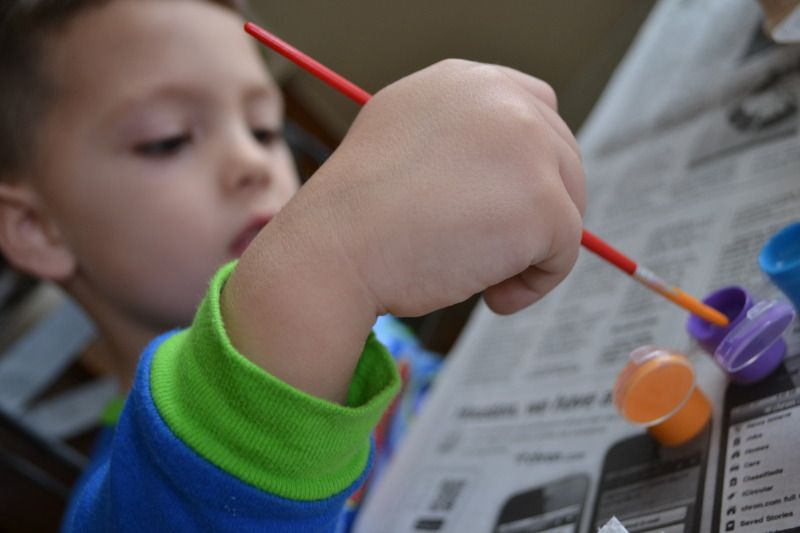 He was so proud of his finished product and couldn't wait to hang it up. Now we have to check almost every day to see if a bird has made a home inside.
See how beautiful it is.. I believe he did a wonderful job. I honestly love how raw and colorful it is.
It's wild and full of color... just like Joshua.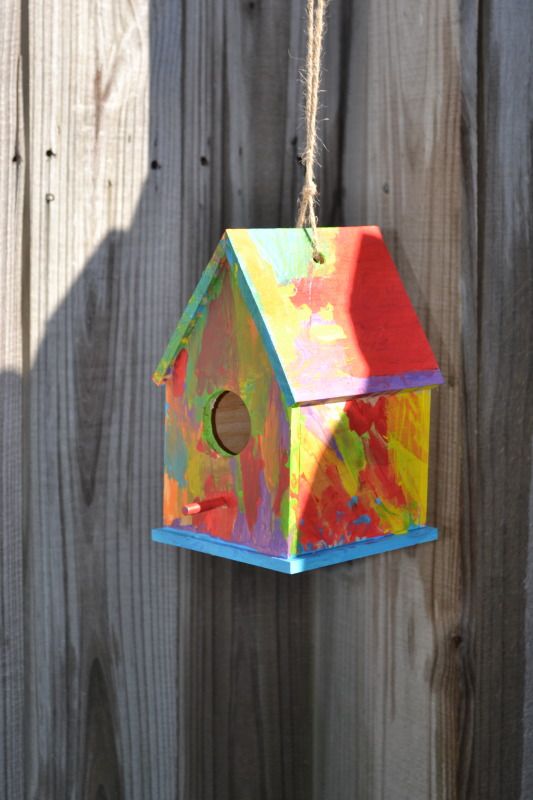 Thank you Granna and Papa.. it was the perfect gift!!