Every year I have wanted to buy snapdragons... but we can never find them and end up with Pansy's.
This year... I was able to snatched up a few and they are blooming so pretty.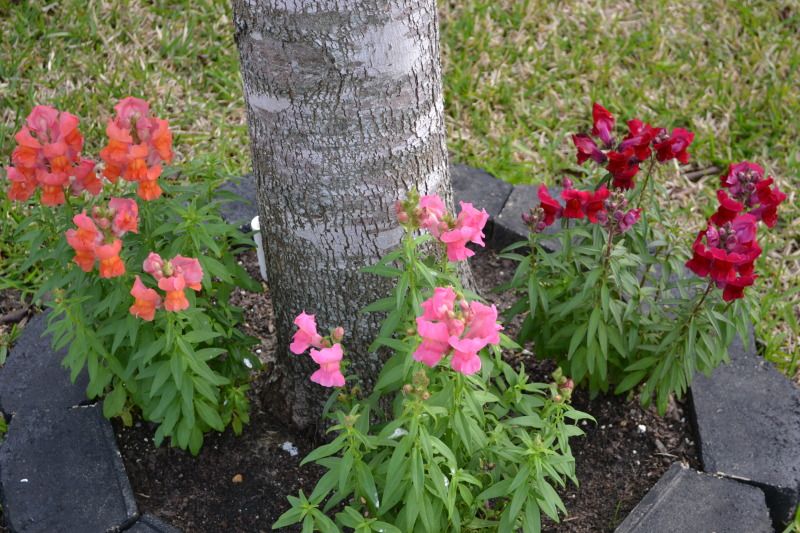 Joshua is so proud of our green thumbs. We have been watering almost every day.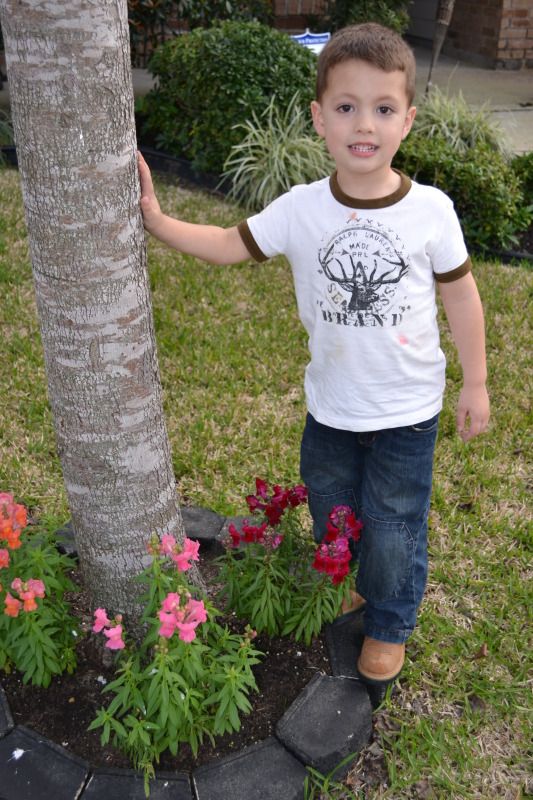 I don't know why I love snapdragons so much.. I just think they are beautiful!!