Valentine's Day is truly here.. with full force and lots of presents...
We are truly blessed and truly loved with lots of friends.
Today, my mom brought over a present from some of our good friends, Lilly and Olivia.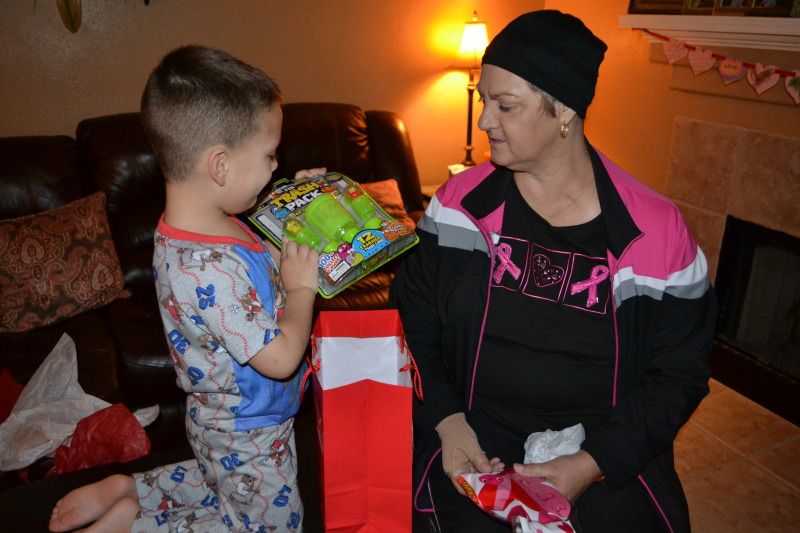 He was excited to get candy and some new trashies!
So thank you Lilly and Olivia.. you made his day extra special.