Valentine's Day is just around the corner, so when we visited the ranch this weekend, Uncle Ryan decided to give Joshua his first Valentine's gift of the year.
Joshua was of course tickled to death and loved all the surprises that Uncle Ryan and Aunt Mandi gave him... his favorite.. the bubblegum phone machine and the Spiderman glove and goo.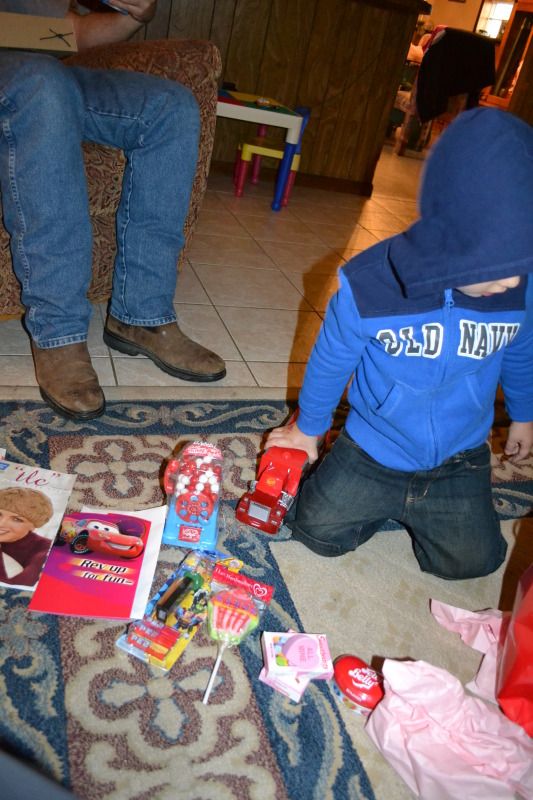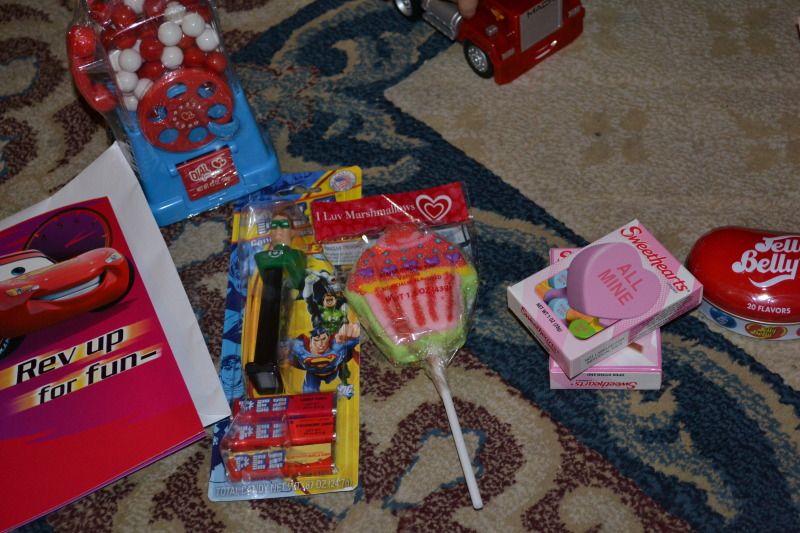 Bubblegum is probably one of the most favorite things in the world. He loves to steal bubblegum from Papa... If we go to the restaurant and he gets a quarter, he will always get the bubblegum before he gets anything else. So this little machine was the perfect gift for a bubblegum loving boy!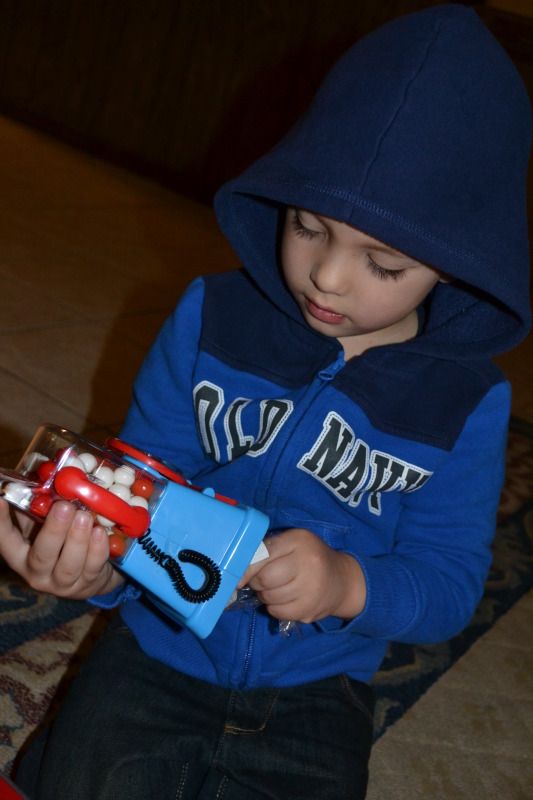 And the Spiderman glove with the spider shooter....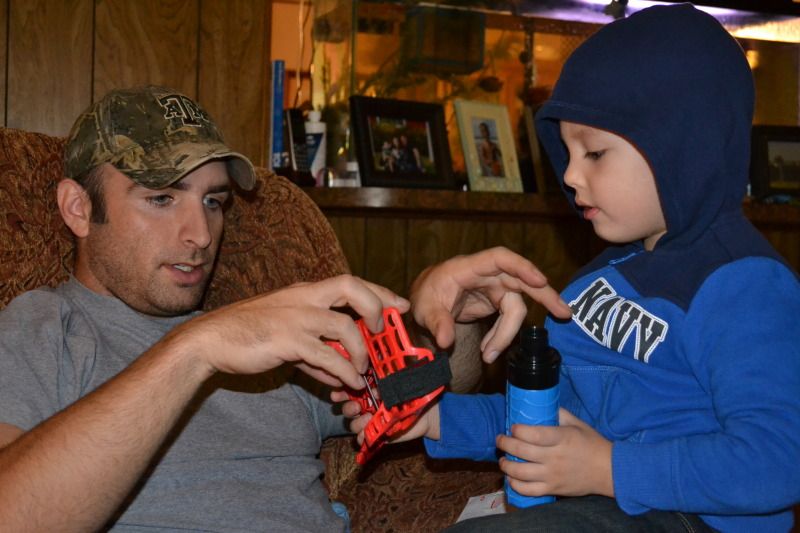 Get your spiderman hand signal ready. Go go Spiderman!!
So. Much. Fun.
Seriously, this was the best gift ever. We were just so sad that the silly string didn't last for very long. We had about 5 minutes of great fun until it ran out. I am going to have to find some more bottles of this stuff though. We had a blast!!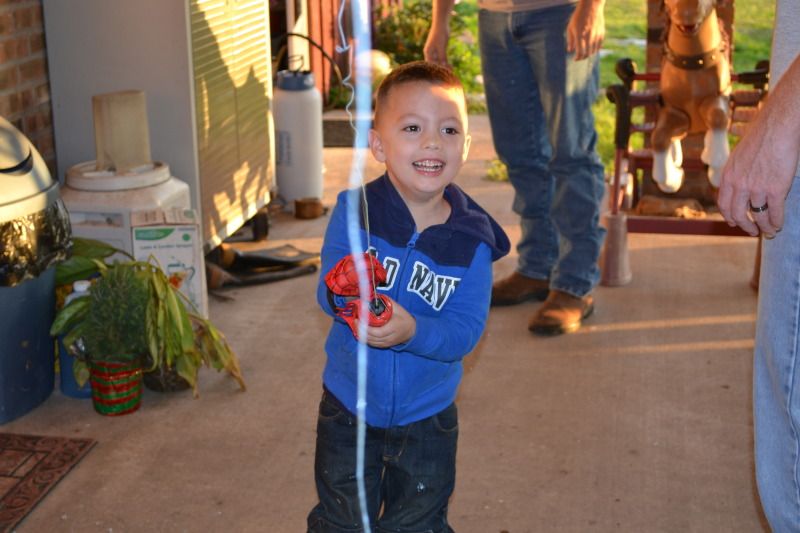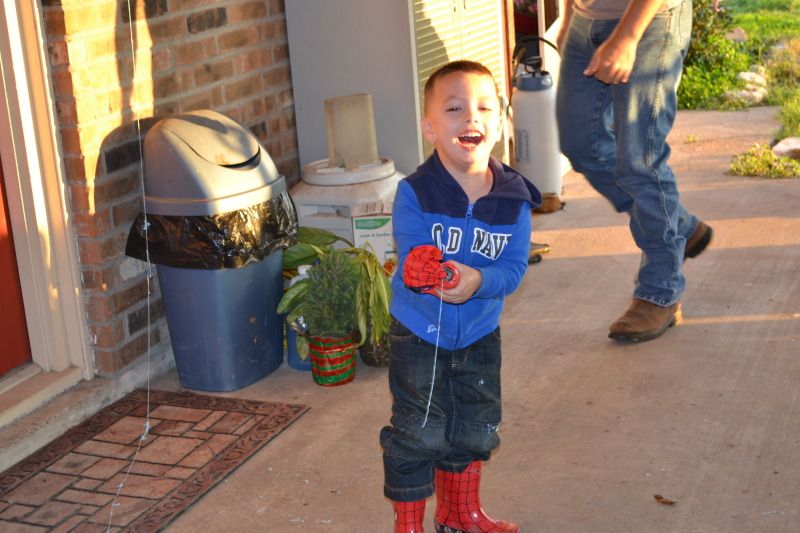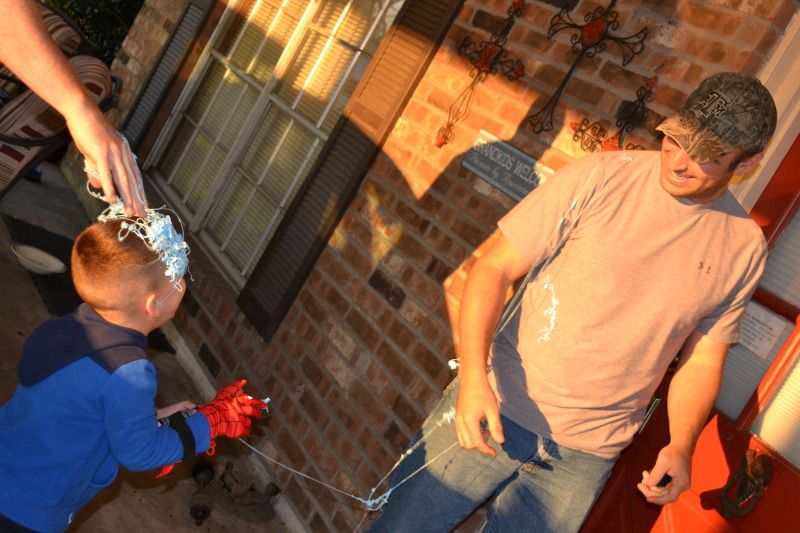 Thank you Uncle Ryan and Aunt Mandi!! We love you!!