This was just too cute to not capture on camera....
One of his chores is to set the table, and he takes it very seriously as you can see.
His apron is full of utensils... so whatever you need, he is there to serve you.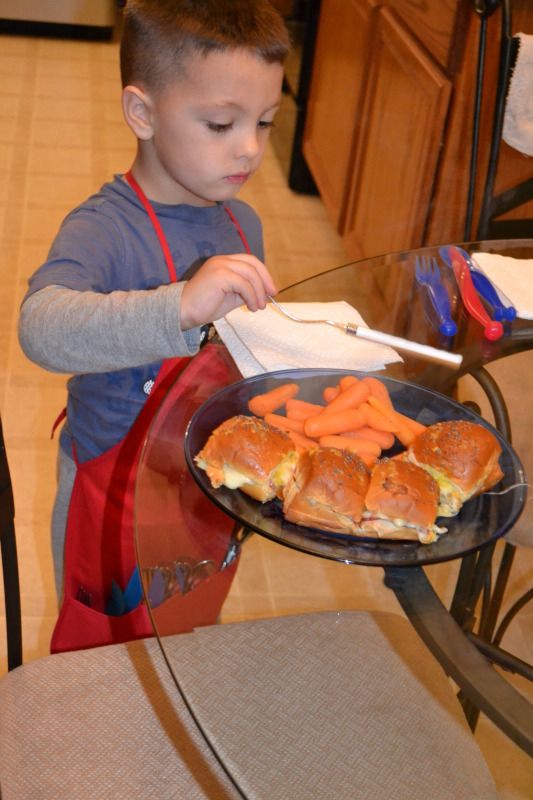 Someone needs to be sure to give a extra tip to this waiter! Not only is he cute.. he is prepared!