Joshua received his BB Gun as a gift from Aunt Lucy and Uncle Grady back in July for his birthday.
However... we are only busting it out now so that he can use it.
Because John works long shifts offshore and gets to miss out on a lot of Joshua's 1st events..we thought we would save this until John could be home with him.
So here he is.... the first time he ever shot his BB Gun..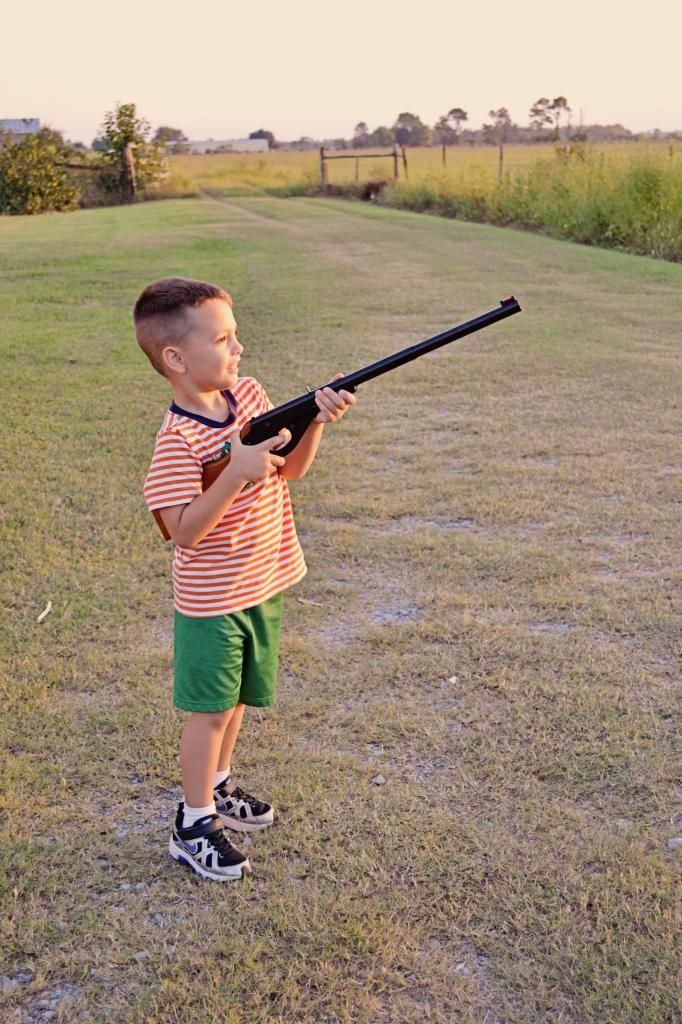 He has a target for practice, but was upset when he couldn't hit it. So, he asked his Dad if he could just shoot in the field.
All was going well.. until he started pointing the BB Gun at me.. and his dad.. and his Granna.
He couldn't remember that you have to keep the gun pointing towards the ground at all times. I think he was just too excited.
So we unloaded the gun... and he can just practice walking around the ranch with it for now.