Joshua asked for some computer time this week. We have been paying for him to go to computer classes, so I thought this would be a great to see how our investment is working.
He wanted to play Arthur, which is a First Grader program.
I set it up for him... and he asked me to leave...
A hour later, I found him like this...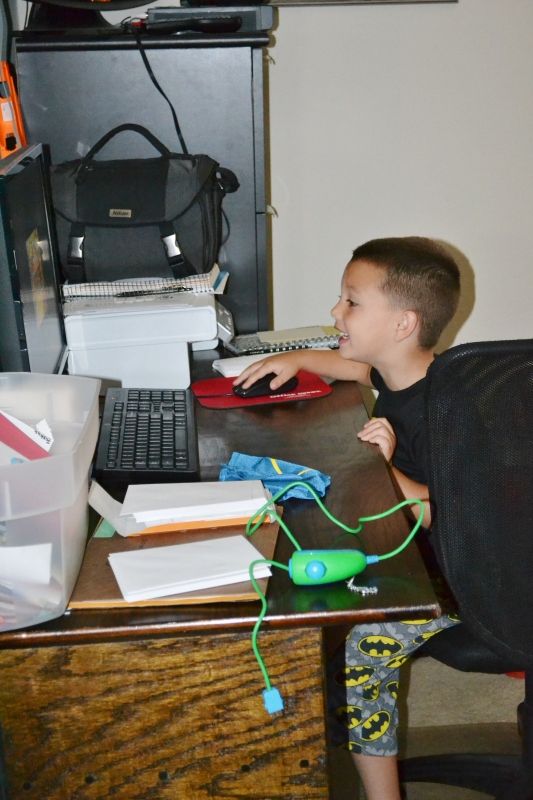 So engulfed in his computer program to even notice I was taking pictures.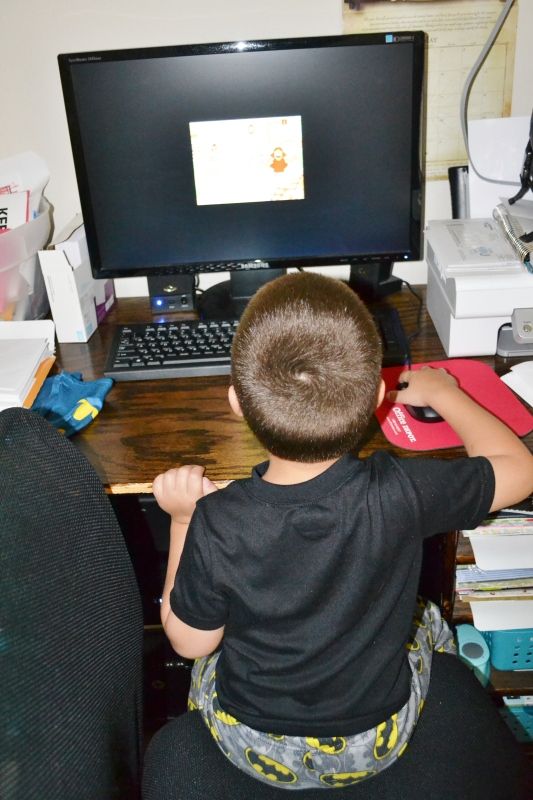 Guess it is a great investment and we will keep sending him to the classes. I seriously cannot believe this held his attention for so long.
I love this little boy!!