Ever heard of Lowe's Build and Grow program?
It is awesome!
We discovered it by chance one day and asked for a left over kit of a Ice Cream Truck. They had plenty, so we took it home and Daddy and Joshua built themselves a Ice Cream Truck.
They had so much fun at home, so we thought we would sign up for the next in store program to see if Joshua enjoyed that one as much.
And he did!
He got a apron, which he loved... his "work apron."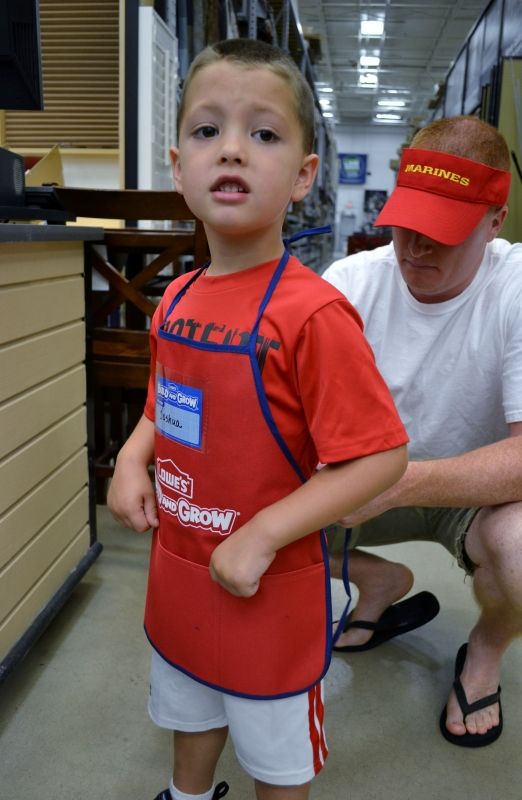 He received his project and started hammering right away. That was the best part.. the hammer. It was so tiny and small, but just big enough for Joshua to use effectively. With Daddy's help, it was very easy for Joshua. Daddy helped him get the nails into place.. and Joshua hammered away.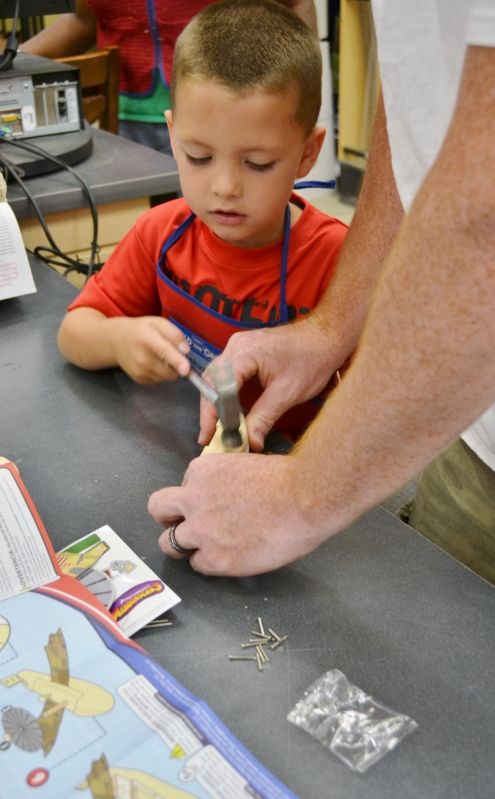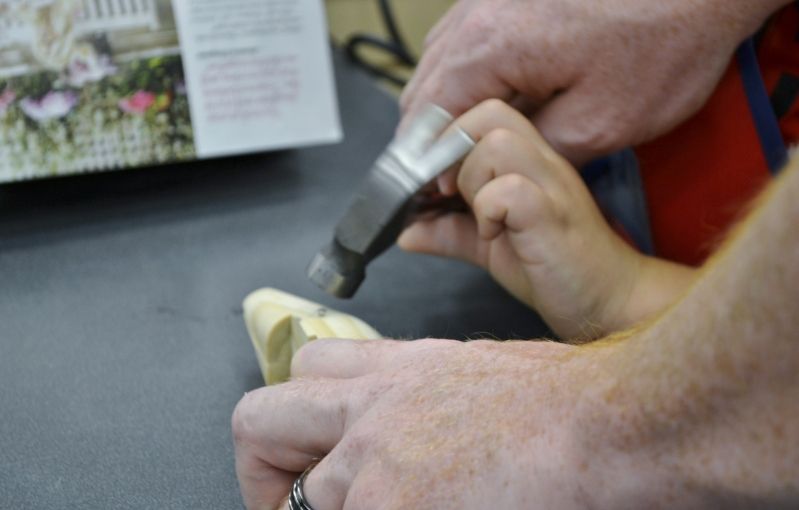 This project was based on the new movie Madagascar 3 that just came out the night before. Joshua loves Madagascar, so he was super excited... even more excited when he got it all together and discovered it was a plane.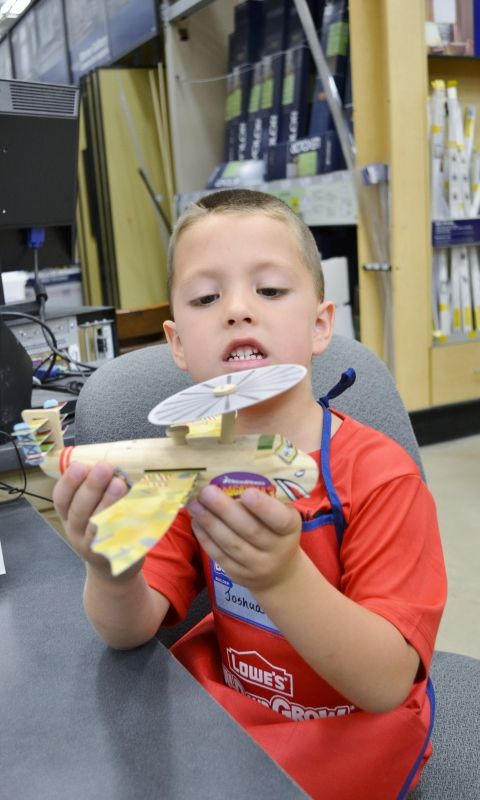 Lowe's made him feel like he was a "big helper".. as he called himself. He even got a certification of completion and a patch that I already ironed onto his work apron. "Kinda like boy scouts"... is what Joshua said.
We will be going back to earn more patches, because it was a lot of fun, and the toy is a sturdy wooden toy, so Joshua will have it for years to come.
The best part... all of this is FREE!! My favorite word.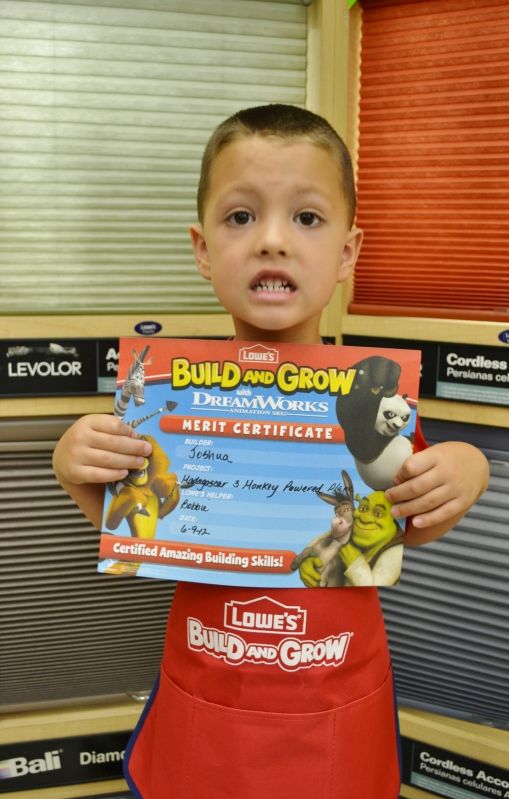 Just be sure to register online early. They only have so many spots open per day, and once they are gone.. they are gone...
There were several walk in's that day that did not get to participate because they did not preregister.