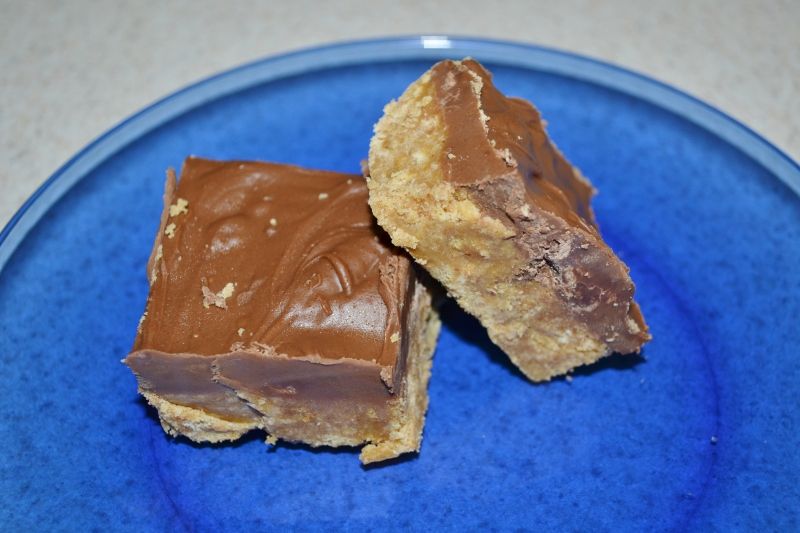 These no bake fudge-like brownies were so good. My husband and I are true Reese's lovers, so when I found this recipe on
Six Sisters' Stuff,
I just had to try it.
It was so yummy.... and so easy to put together. It took about 5 minutes to make, and was chilled by dinner time. It took only a few days for the whole pan to disappear. That's how you know its really good!!
Ingredients
1 cup butter melted
2 cups graham cracker crumbs (use the boxed kind, or grind them in a food processor. Tiny granules.)
2 cups confectioners' sugar (aka powdered sugar)
1 cup + 4 tablespoons peanut butter
1 1/2 cups milk chocolate chips
Directions
In a medium bowl, mix together the melted butter, graham cracker crumbs, confectioners' sugar, and 1 cup peanut butter until well blended. Press evenly into the bottom of an ungreased 9×13 inch pan. (I did mine in a 9X9 square pan because I wanted them thicker) In the microwave, melt the chocolate chips with the peanut butter, stirring every 30 seconds until melted until smooth. Spread over the peanut butter layer. Refrigerate for at least one hour before cutting into squares.