Today was a lazy day indeed...
We went to church this morning where Joshua wanted to sit in the second row. Now, mind you, we are normally a
second to the back row
'kind of family'. But today we were running a little late and there were more seats up front, so we slipped in the second row seats that Joshua had picked out.
Everything was fine until the last 20 minutes where he got mad because they didn't have children's church today.... and he let everyone in the church know.
After calming him down... he pretended to be a cat and was 'loving' on me.. as he calls it. Basically he was rubbing his face up against my face and giving me Eskimo kisses.
Sweet? Yes...
I could hear people behind us laughing though.. and I could see the people next to us giggling and staring.
I don't like attention. Especially due to weird kitty cat children.
But, none the less... we survived... and headed home.
I was able to snap a picture before we went inside.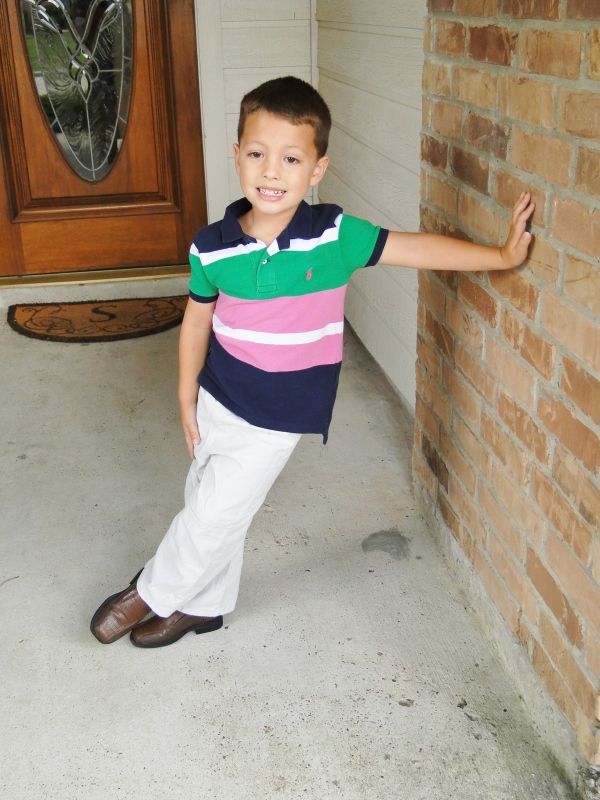 My sweet little kitty cat boy then went inside where he did not waste any time ripping off his clothes and changing into pajamas.
Does he take after his mommy? YES!
Here is Joshua cutting cantaloupe in his PJ's.
Don't worry... I did most of the cutting.. i only let him dice the slices with a butter knife. He loves to help in the kitchen.
And if I could have taken a picture.. I was in my PJ's too.. but you don't want to see that.. Seriously.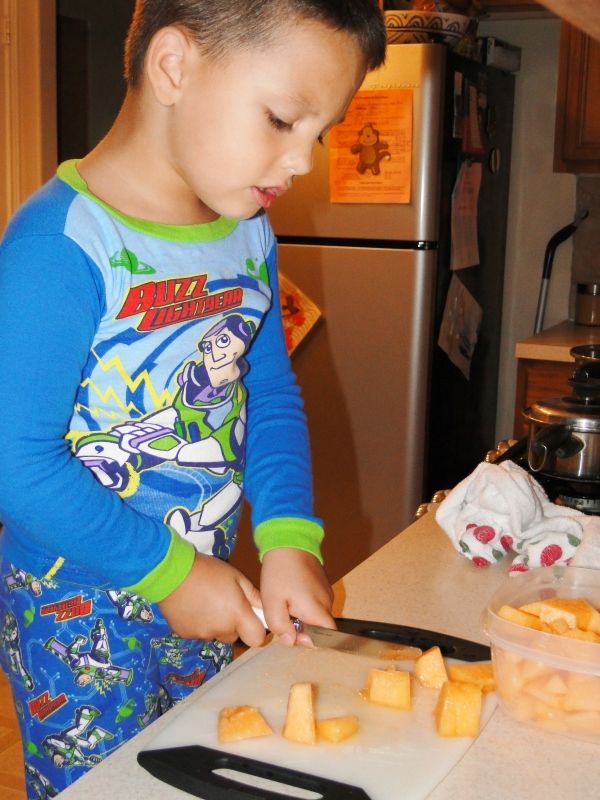 And this is what your living room looks like after a 4 year old has been playing in it all day....
And guess what?
He cleaned up every single piece by himself. I only had to help him take his boat to his room. I am so proud of him. He is such a great little helper around here.
Lazy Sunday afternoons are the best!!