I had a very interesting creature show up for dinner the other night...
a cow!!
He was a polite little cow, but had a major problem. There was no way to get food into that mouth of his.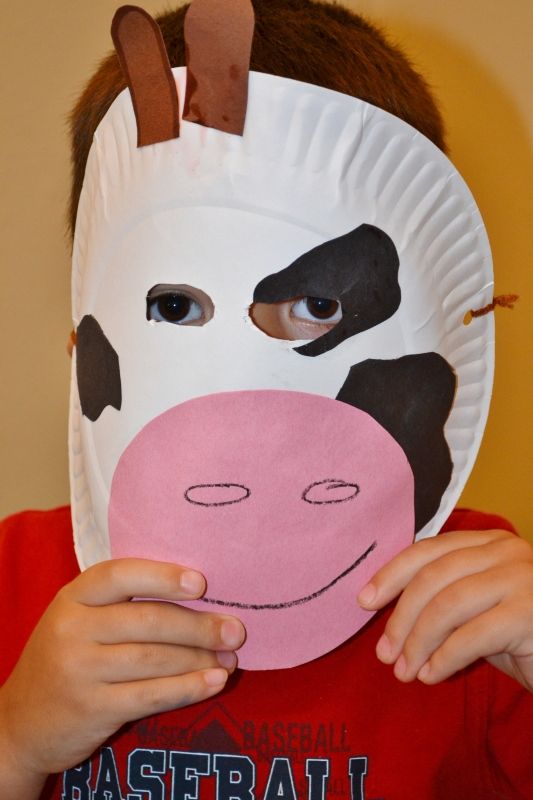 So the cow de-masked and turned into a handsome little boy. Who ate all his dinner.
And we lived happily ever after.
The end.