Yes, She is officially 85 years old... and still going strong.
She didn't want me to take any pictures of her, but I snapped this one while they were singing Happy Birthday.
Happy Birthday Grandmama! We love you!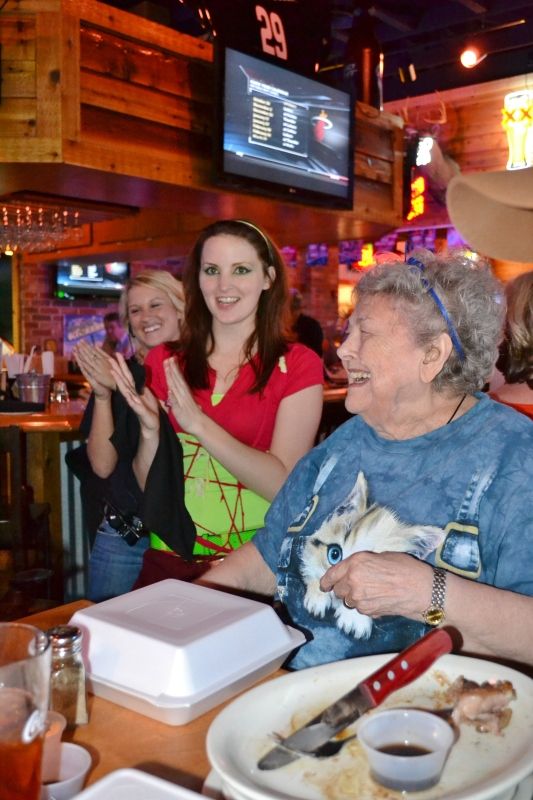 PS. We went to Texas Roadhouse to eat... great food. Excellent Prime Rib!! and just in case your wondering why the waitress is dressed all weird. It was Super Hero night and they were suppose to be dressed as Superheroes. She is Poison Ivy. Now forgive me if I am wrong... I am not fluent in Batman, but wasn't Poison Ivy a villan?