What kid doesn't love art? If Joshua could major in something in PreK.. it would be art. He is always bringing crazy stuff home, even if its just a piece of paper that he cut and glued onto another piece of paper.
Over the last year I have collected my favorite pieces and I have decided to share with you my top 5 favorites.
1. Elephant hand print. It's a elephant.. its a hand print. Seriously.. I giggle every time I look at this one. I love it!!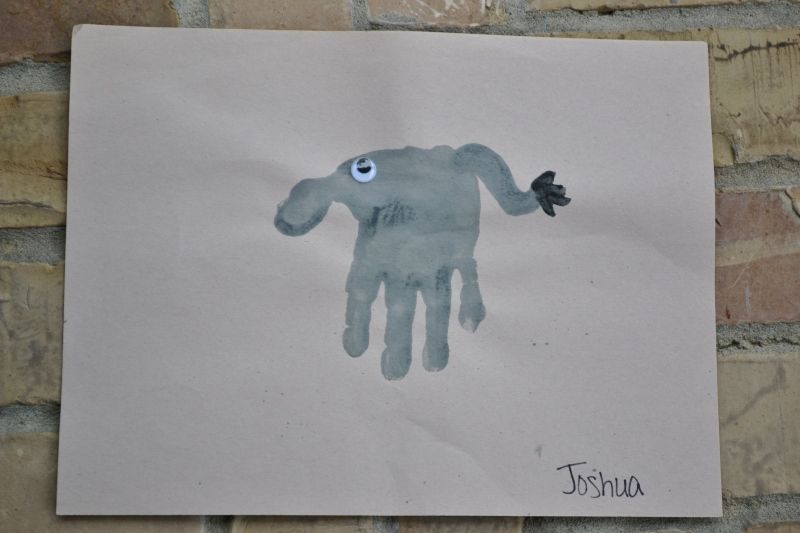 2. Dr. Seuss anyone? I love this one just because I am in love with Dr. Seuss. I know I have seen this done a million times, but its even more special when your kid is the one who brings it home. I want to frame it!
3. Butterfly mess. Yes.. its messy and everything is glued stacked on top of each other... but its beautiful. A beautiful mess... with glitter.
4. I don't know why I like this one so much. Probably because he was so proud that he decided to put his pom poms on the circles and none of his friend did.... or that is what he told me. He came home a proud little boy with this creation.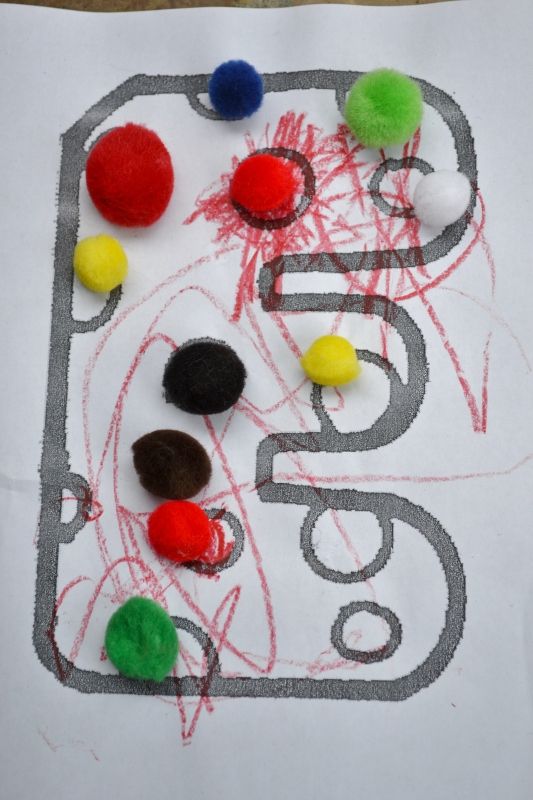 5. He made this one for me for Valentine's Day, so its very special. He says he rolled up all the balls by himself and decided where to glue them... but then he got tired and just stuck stuff on there. Either way... it was my Valentine.. which makes it extra special.