Our Lowe's project this week was Kung Fu, Stacking friends.
Joshua wasn't really excited about this one, but once he saw all the characters, he couldn't wait to build it. In fact.. he started hammering without me.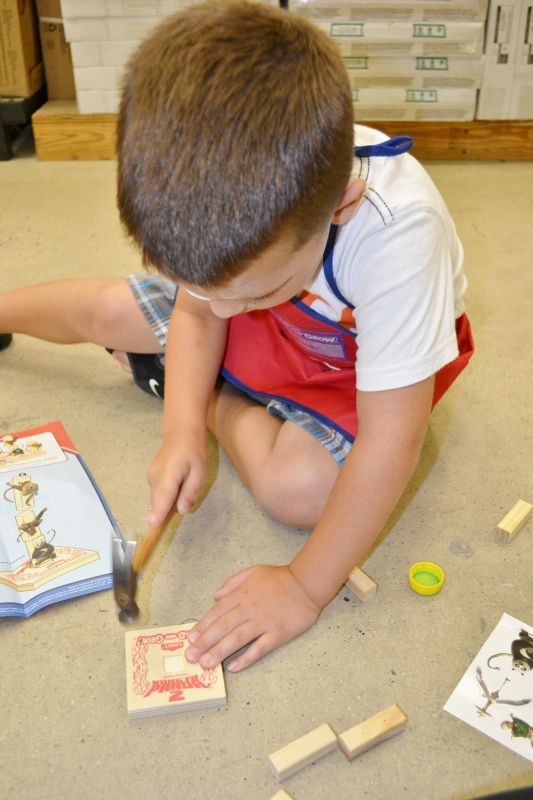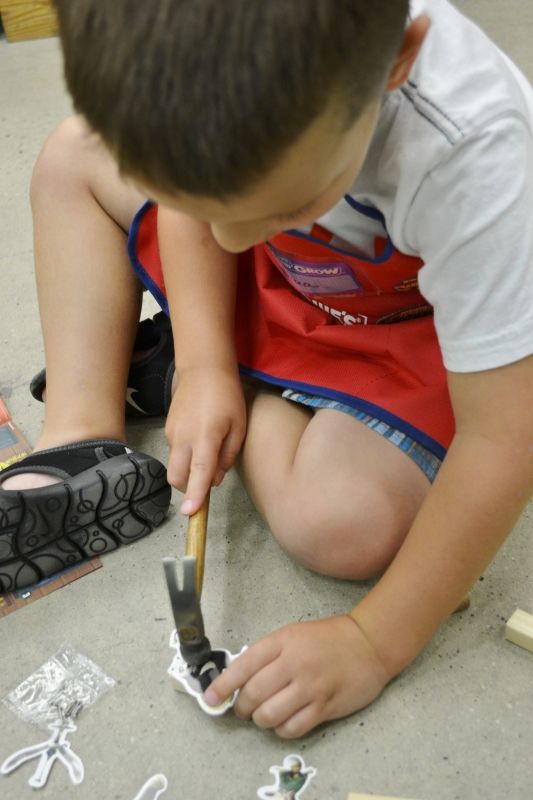 He was doing so good, until he got to these smaller blocks. The nails started going crooked and bending... and it was just hard... even for me. I am so glad I had saved a few nails from previous projects because I had bent one beyond repair.
We did a great job though... HE did a great job being as he hammered most of it by himself.
This is a cool little game.. You take turns seeing how many friends you can stack on top of each other without them falling over.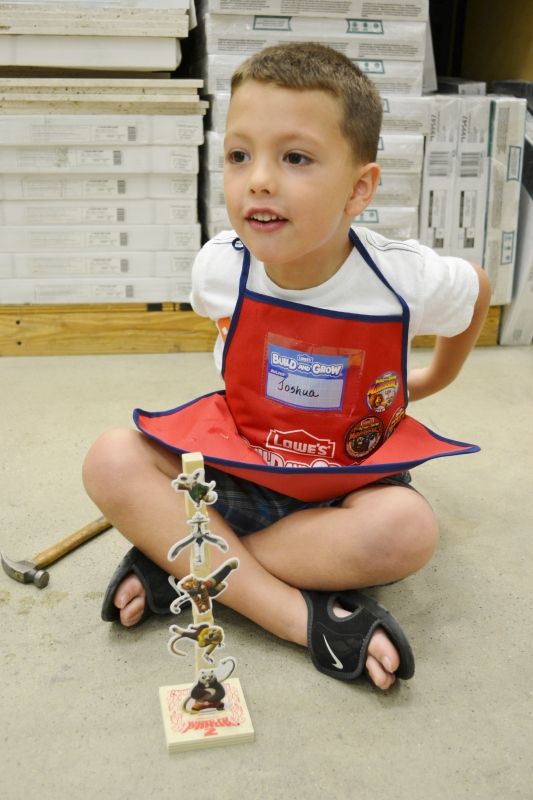 So proud of his certificate and the new patch he earned today.