This year on Mom's birthday, everything was kept pretty low key. Just a few family members joined us down at the beach to celebrate mom turning 57. We went to one of our favorite restaurants, Stingaree.
I personally love this place because it's built up and over the water, so that you can see the ocean from any seat in the house. Plus.. when oysters are in season here... yummy!!!
Joshua loves it too, especially when the have some sharks in the tank.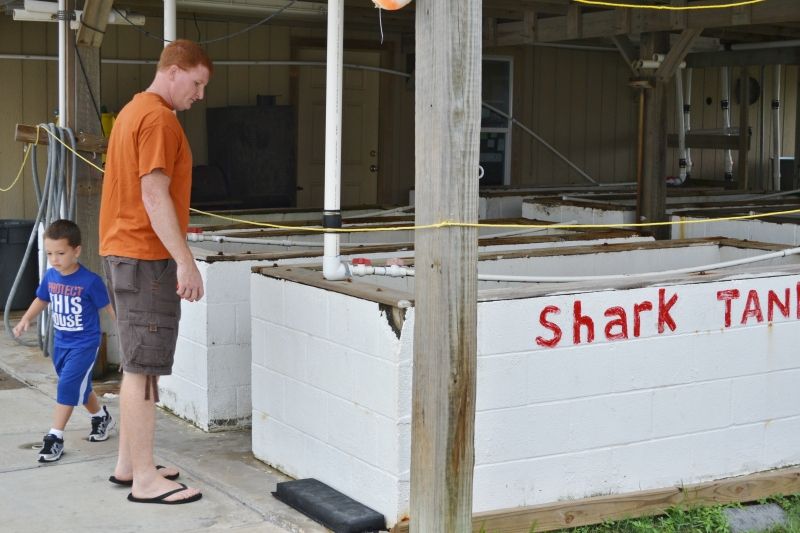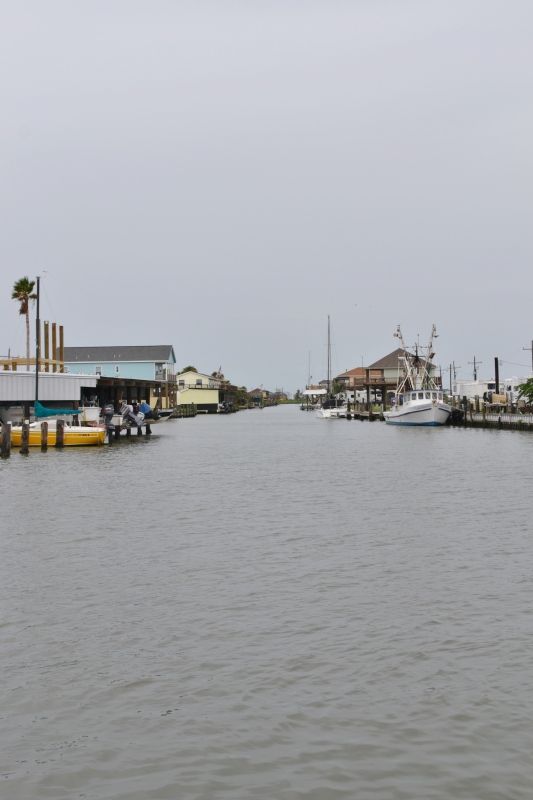 Mom had fun. She opened funny cards and we passed them around the table laughing at all of them. She opened a few things of different candies that she likes. The rest of us had already given her gifts earlier in the week... but when you have a funny card.. gifts don't matter. The laughter and the smiles make birthday cards totally worth it.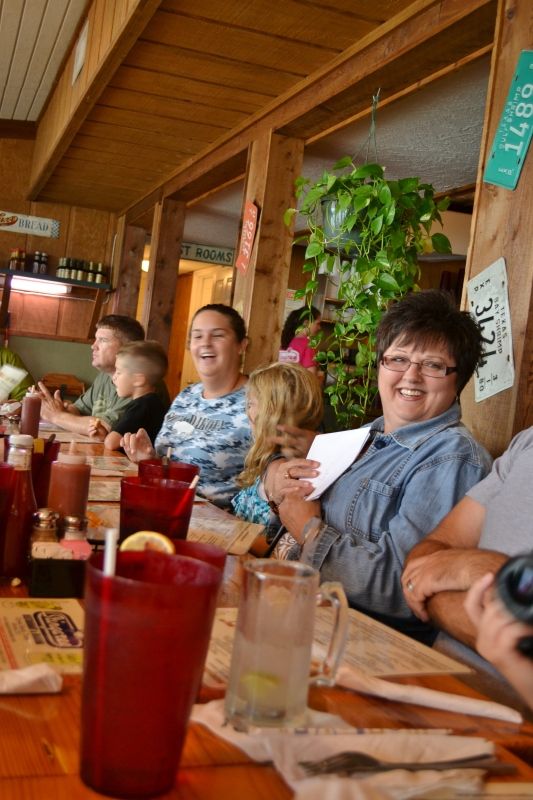 The cake was delicious and most important.. it was seriously lit up with every candle that came in the box it was purchased it. The funny part? Trying to light every single candle before wax drips onto the cake.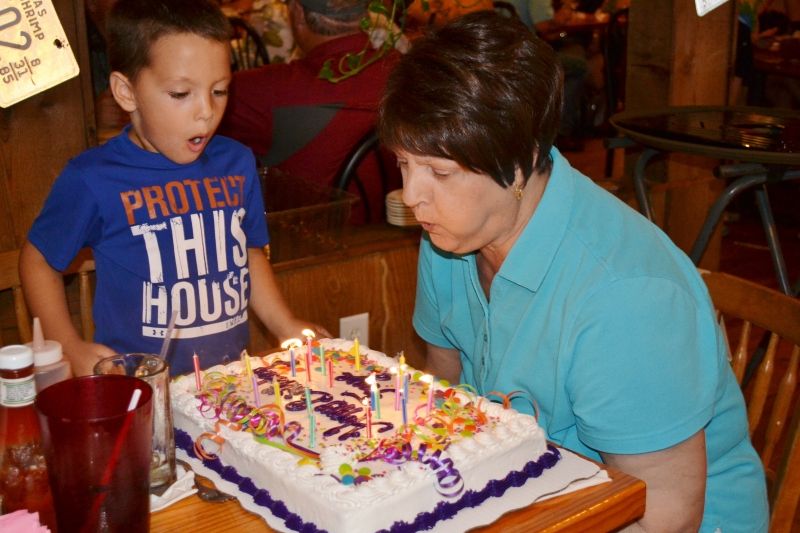 Yes, it was a great day to celebrate a birthday.
On the way home... we saw a huge gator just chilling on the side of a two lane highway.
Oh yea.. and Joshua had a serious obsession with these dinosaurs. He even ordered 3 root beers. 1 for him and 1 for each of his dinosaurs. Then on the way home, they had to be strapped into the seat belt with him for "safety".. yes.. we learned about safety from a 3 year old.